OPT hair removal machine
OPT hair removal is the latest generation technology of intense pulse light. OPT stands for optimal hair removal which gradually and gently delivers high-frequency short pulses to the target area. It is upgrading from the IPL hair removal machine and cutting or canceling the energy decrease of the sub pulse.
The laser reaches the skin dermis layer and heats the hair root to a fixed temperature. Like this, the pigment of hair follicles will be destroyed without injury to surrounding tissues. With OPT technology, hair removal treatment becomes easy and comfortable.
UK import Xenon lamps, always get strong enough energy, get happy results.
Get CE certificate, guarantee high quality and safe use.
Air cooling+Water cooling+Semi-conductor cooling+Radiator cooling
1-10HZ treatment speed, high efficiency.
Easy operation, professional design, easy use for even starter.
Offer OEM/ODM service, and customize your own logo on the touch screen or shell.
Optimal pulse light is the painless IPL technology.
Water filter inside to purify the water.
100-240V voltage, suitable for the standard whole world.
Safe treatment for Skin type I to VI.
We can offer the OEM/ODM services of our products. The product can be customized according to your personalized requirements, including the brand, label, painting colors, and packing box. Please offer your design documents or tell us your ideas and our R&D team will do the rest.
How does OPT hair removal machine works?
OPT laser hair removal machine use the technology of selective absorption of light. The melanin in the hair follicle will absorb the laser, and the laser will heat the hair follicles.OPT laser can evenly output and reach target area. Never burn spot. Sending "Optimum Pulse Light" through the skin and into the hair follicles, remove all kinds of pigments and hair in best degree.
The temperature in the hair follicles increased fast in a short time. Then achieve a permanent hair removal effect. OPT hair removal is short for the optimal pulsed technology.
Compared to normal IPL technology, OPT energy output is always at the same level. At the same time, OPT technology is also In-motion SHR technology. OPT SHR handpiece could sweep fast on the treatment area.

What is OPT hair removal?
OPT hair removal is a technology which use optimal pulse light, a painless hair removal method. OPT is based on traditional IPL hair removal technology and cut or cancels the energy decease of the sub-pulse. It means, the power of each OPT laser pulse is equal while the traditional IPL pulse energy is decreased from the 1st-pulse to the last pulse. So, OPT hair removal is much more effective and painless.
OPT VS IPL
OPT as one of the most popular hair removal technology, it has following advantages over traditional IPL.
OPT laser hair removal is has less pain
IPL hair removal is hot and more painful due to the shots being hot. IPL has 5 to 8 pulse for one flash. The energy of every pulse is different. The IPL pulse energy is diminishing. IPL treatment needs higher first pulse energy because of the sub-pulse energy decrease. Burning may happen because of the unequal pulse influence.
For the OPT, it does not burn or hurt at all. SHR technology has divided the pulse in every flash. One flash one pulse, every flash energy is the same.
OPT laser treatment is faster
OPT SHR machine uses the sweeping super hair removal method, the frequency could up to 10Hz. Basic IPL hair removal needs several seconds for the next shot.
The research proves SHR hair reduction mode is 2 to 3 times faster than the IPL method.
OPT SHR Method needs 4-6 sessions for permanent hair removal; IPL needs 6-12 sessions.
OPT laser machine is more effective
As we referred above, the pulse energy with OPT technology is the same, there is no energy diminishing. There is more energy delivered to the targeted areas. The OPT method has more effective and much faster results.
OPT treatment has no downtime. It is has a wide application.
Working method
SHR (Super Hair Removal): A high repetition rate of short pulses is transferred deep into the skin. It gently heats the skin with low energy but high frequency through melanin and stem cells. In this way, even the finest hair can be treated better and permanently removed.
On the move (In Motion): with the In-motion scanning technique, the laser head is in constant motion, ensuring full coverage of the entire treatment area for optimal results in short time session. Cooling technology neutralizes the heat on the skin's surface, preventing superficial burns.
ICE SHR: The supercooling of the handpiece (by a sapphire crystal ) ensures painless, safe and fast hair removal treatments.
Why OPT laser hair removal?
OPT, the optimal pulsed technology is painless for hair reduction. The energy output is stable and evenly.
Optimal pulsed technology
No recovery time
Low investment, high profit.
In-motion speedy hair removal
Long term results
Fast treatment time
| | |
| --- | --- |
| Product name | OPT hair removal machine |
| Power | 3500W |
| Energy | 1-26J/cm2 |
| Display | 8.4 TFT true color touch screen |
| Frequency | 1-10HZ |
| Handles | 1 handle or 2 handles |
| Spot size | 15*50mm/ 12*33mm |
| Cooling system | Air cooling + Water cooling + Sapphire cooling |
| Working mode | Normal mode and Super mode |
| Treatment time | 1 – 30 minutes |
| Voltage | 100V-240V, 50Hz/60Hz |
| Packing size | 55cm * 46cm * 48cm |
| Gross weight | 42KG |
Spare parts List
| | | |
| --- | --- | --- |
| NO. | SPARE PARTS | Quantity (pcs) |
| 1 | Host | 1 |
| 2 | Handles | 1 |
| 3 | Filters of handpiece use | 5 |
| 4 | Switch | 2 |
| 5 | Handles bracket | 2 |
| 6 | Operator goggle | 1 |
| 8 | Patient goggle | 1 |
| 9 | Power supply line | 1 |
| 10 | Water funnel | 2 |
| 11 | Foot pedal | 1 |
| 12 | Fuse | 3 |
| 13 | "O" type sealing | 8 |
| 14 | Screws | 8 |
Application
Hair removal
OPT directly work on the pigmentation of the follicle of hair. Results in the hair you have to fall out, and permanently remove all unwanted hair.
Acne/skin rejuvenation removal
Special 480nm-1200nm wavelength selectively destroys pigment cells and dramatically reduces the visibility of acne scars. Aiming to create more uniform, even skin tones.
Pigment removal
Strong OPT Laser efficiently removes epidermis and dermis pigment, such as freckles, pigment sourced from cosmetics, sun spots, age spot, chloasma, etc.
Vascular removal
OPT light and heat are achieved by unwanted cells (Lysis) without damaging other cells. The heat of the light minimizes or removes unwanted spots and discolorations, dismissing vascular till invisible.
OPT hair removal procedure
When you decide to start a OPL Laser hair remove, you should be aware of:
Before opt laser treatment
No waxing, tweezing, threading or depilatory use for 14 days.
Far away from irritants such as products containing glycolic acid or Retin-A in the area 10 days prior to treatment.
Accutane bleaching, plucking or waxing hair should be avoid for 1-2 weeks prior to treatment. The melanin-containing hair must be present in the follicle as it is the "target" for the laser.
If you have had a history of perioral or genital herpes simplex virus, your provider may recommend prophylactic antiviral therapy. Follow the directions for your particular antiviral medication.
If you have a tan or have a darker skin type, a bleaching regimen may be started 2-4 weeks before treatment.
Shave the desired treatment area the night before OPT SHR Laser Hair Removal treatment. No deodorant, creams, oils, perfumes, etc. on area prior to treatment. To manage hair growth before your treatment, shave to remove the hair above the skin only. Although it may seem strange to shave right before OPT SHR Laser Hair Removal treatment, it's an important step in the process: the laser targets hair in the active growing stage and shaving encourages hair to enter this stage.
During the OPT laser treatment
The operator will use a professional machine to treat you, the whole procedure cost around 30 minutes. It is a non-invasive and non-surgical treatment, there is no pain and no downtime. The areas treated with the OPT SHR Laser device may be red following treatment. This will generally fade within 2-3 days.
After OPT laser treatment
Avoid from sun exposure as much as possible subsequent to treatment.
Use a high SPF factor sunscreen when exposed to the sun between / and after treatments.
Cool any areas which remain warm after treatment with cooling aloe vera gels, cold compresses or frozen gel packs.
Stop sunbed use and self tanning products.
Do not wax or tweeze treatment site between hair removal treatments. Shave if you need. Avoid extremely hot baths, whirlpools, saunas, or heavily chlorinated swimming pools for 24-48 hours subsequent to treatments.  Avoid strong deodorants subsequent to hair reduction treatment of the underarms.
Avoid too much exercise.
Understanding there is a hair growth cycle of hair removal, you should add 4 to 6 more treatments to achieve the permanent hair removal.
the biggest factory behind the Brands
VIVA concept technology is a high-tech enterprise devoted to R&D, producing and selling high-quality beauty machines include HIFU machines, diode laser machines, IPL machines, etc.
We are the factory behind the beauty brands. We have offer products and service for over 73 countries all over the world.
"Innovation", "aesthetics" and "technology" are the main principle of VIVA. We sincerely hope to offer best products and services for overseas customers.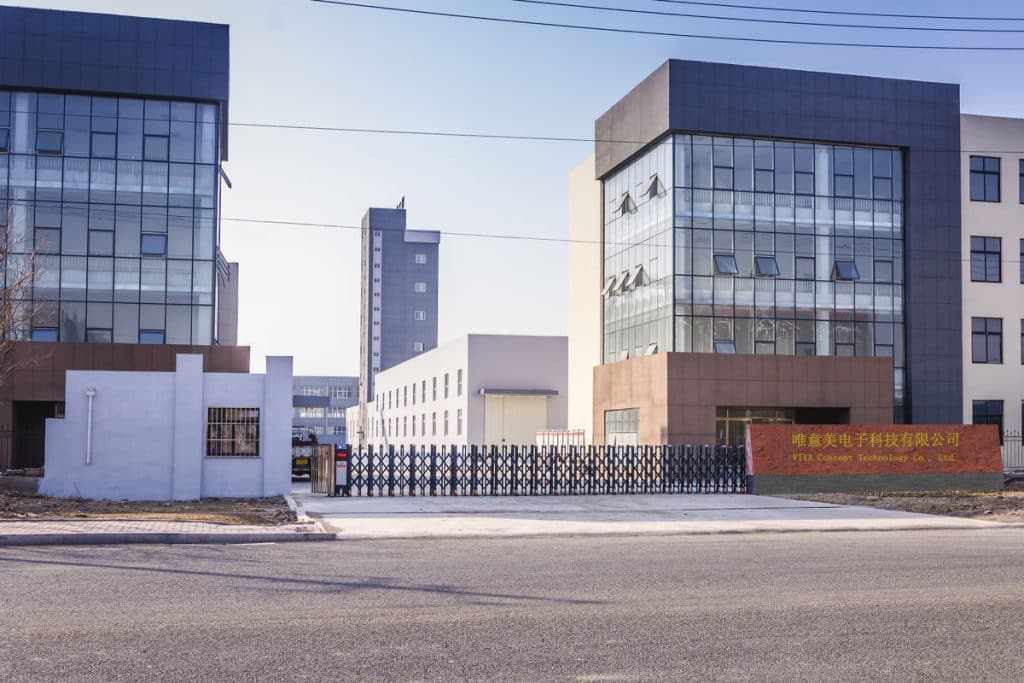 One-Stop Solutions
We provide one-stop solutions for spas, clinics, distributors and factories all over the world.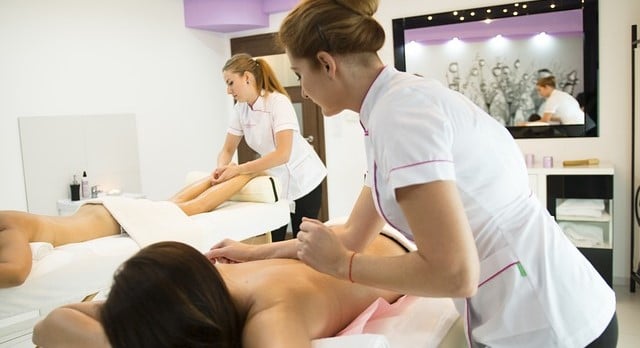 Solutions for spas and clinics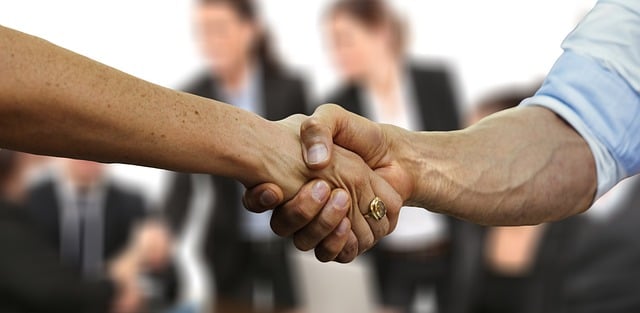 Solutions for distributors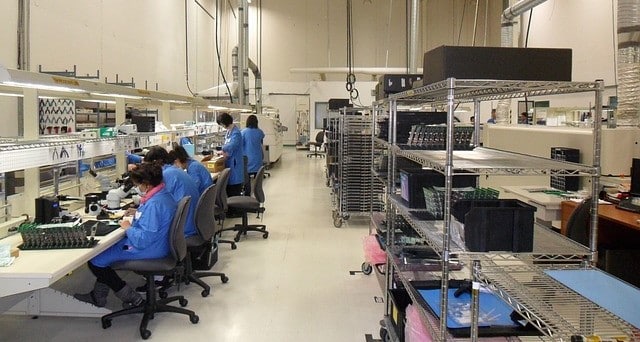 Solutions for Factories
Related Article: Hair Removal
Certifications
As one of the leader beauty machine manufacturer in China, we have got the certifications according to different country rules. We have CE (Directive 93/42 EEC, EMC Directive 2014/30/EU, and LVD Directive 2014/35/EU), CFS, CFDA, RoHS (Directive 2011/65/EU) certification and even though the rules for Brazil Anvisa.
All the machines import from our factory are highly quality and safety guaranteed. What's more, we could also offer the training certification for spas and clinics which help their approval for using these professional beauty machines.