7D HIFU Machine
7D HIFU machine is the latest technology for face lifting, skin tightening and fat reduction. It uses the same technology as Ultraformer III. HIFU 7D machine is a high-intensity focused ultrasound treatment aimed to help reverse the signs of aging, leaving you with a more youthful appearance.
7D HIFU machine has 7 cartridges that almost cover whole body treatments. It has 3 pcs of face cartridges, 1 pcs of eyes cartridges and 3 pcs of body cartridges. Compared to the Ulthera HIFU machine, 3D/4D HIFU machine, 7D HIFU machine is really pain-free. It brings much more comfort to clients who cannot bear the pain caused by traditional HIFU machines. The machine allows the operator to control Energy, Density & the length of the line. This enables tailoring parameter combinations to match the requirements of each case.
7D HIFU adopts MMFU (Micro-Macro Focused Ultrasound) technology, it allows ultrasound energy to be evenly distributed. The transducer targets the specific layer in the subcutaneous tissue. Micro Focused energy pulses deliver energy to the superficial layers of tissue and Macro Focused energy pulses transfer energy to the deeper layers of tissue. The procedure is safe and does not require recovery time.
MMFU is the latest high-intensity ultrasound technology.
2 applicators optional, 7 pcs of cartridges
Standard 1.5mm/2.0mm/3.0mm/4.5mm/6mm/9mm/13mm cartridges
Korean import brushless monitors are quiet and safe.
100V to 240V voltage range, suitable for requirements all over the world
Non-invasive, Nonsurgical, no downtime and pain-free treatment
Patent 2.0mm cartridges for eye surrounding treatments.
Patent 6.0mm cartridges for double chin.
Unique design, OEM/ODM requirements accepted
Professional factory, support selling only kits (without machine case) for foreign factories.
We can offer the OEM/ODM services of our products. The product can be customized according to your personalized requirements, including the brand, label, painting colors, and packing box. Please offer your design documents or tell us your ideas and our R&D team will do the rest.
What is 7D HIFU?
7D HIFU treatment is a non-surgical treatment for face or body lift without cutting or plastic surgery. The 7D HIFU machine applied the MMFU ultrasound energy to tighten the skin to remove fat in the target areas. It is the latest HIFU technology for facelift, skin tightening, skin lifting and wrinkle reduction. In 7D HIFU process, energy is concentrated and penetrates deep into the layers of the skin, causing thermal effects (heat).
HIFU stands for high intensity focused ultrasound, and 7D HIFU use the MMFU technology which gives painless and more effective results. 7D HIFU not only works on the face, but also for necks, double chin, abdomen, arms, thighs and buttocks. More important, 7D HIFU machine is the only technology which has equipped with a 2mm cartridge for eye surrounding treatments.
The HIFU ultrasound power is concentrated in the 7D HIFU device and is then targeted at a small focal point in the skin. It brings collagen and elastin production and the degradation of fats.
Collagen and elastin are the main factors in the youthfulness of the skin. These waves do not cause any damage to the skin or the surrounding tissue but rejuvenate the tissue in question. As a result, 7D HIFU devices can target deep layers of skin to tighten and rejuvenate the face without needles or surgery.
How does the 7D HIFU machine work?
7D HIFU machine is based on traditional high-energy focused ultrasound and combined MMFU technology. 7D HIFU has a smaller focus point than other HIFU devices. Transferring high-energy focused ultrasound energy more accurately at 65~75°C to the target skin tissue layer, results in a thermal coagulation effect without damaging surrounding tissues.
It's concentrated in the depth of the skin 3mm (dermis layer) and 4.5mm (SMAS layer) to produce continuous micro-thermal coagulation, and the coagulated tissue shrinks with the phenomenon Occurs, the regeneration of collagen fibers will improve skin texture and lifting effect. While stimulating the proliferation of collagen and elastin fibers, it greatly improves comfort and gives you a perfect V face with the skin plump, firm, and elastic.
When talking about the best HIFU technology, we cannot avoid the topic and the comparison of 7D HIFU and 4D HIFU, so what is the different between them? The main difference for 7D HIFU and 4D HIFU is the treatment speed and cartridges lifetime. 7D HIFU has 7 treatment cartridges including eyes cartridge which 4D HIFU do not have. Even though the 7D HIFU shooting speed is faster than 4D HIFU, 4D HIFU also has it advantages that is, 4D HIFU can shoot 12 lines in 1 shot which gives the larger shooting covering area.
If you have concern about which technology to select, don't worry, we offer a multifunctional platform on our 5D HIFU and 9D HIFU machines. 5D HIFU and 9D HIFU could offer 4D HIFU handpiece and 7D HIFU handpiece in one unit.
Below is the comparison of 7D HIFU and 4D HIFU.
| | | |
| --- | --- | --- |
| Compare | 7D HIFU | 4D HIFU |
| Technology | MMFU | HIFU |
| Shooting Speed | Fast | Normal speed |
| Lines/per shot | 1 line 1 shot | 12 lines 1 shot |
| Treatment cartridges | 7 Cartridges | 2 to 5 cartridges |
| Focus point | Smaller | Larger |
| Lifetime of cartridges | 30,000 shots | 10,000 shots |
| Eyes cartridge | 2.0mm | None |
| Pain | Pain-free | Little pain |
HIFU for face
Different depths of cartridges are customized for shallow layers of the face to address sagging skin, collagen renewal, and absolute wrinkle reduction:
4.5 mm probe (lifting) – Acting on SAMA fascial layer to tighten the muscle bottom and achieve firmness.
3.0 mm probe (Tightening) – Aiming at the dermis to stimulate continuous regeneration of collagen
2.0 mm probe ( Wrinkle Erasing) – The world's original treatment probe specializing for eyes and deep lines such as the forehead, neck, and crow's feet.
1.5 mm transducer (Toning) – Targeting at the epidermis to improve superficial fine lines, skin tone, skin texture, and fine pores
HIFU for body
Macro-focused transducers with a larger density and deeper penetration of HIFU target the body's subcutaneous layers at 3 different depths to slim contours and remove stubborn fat.
The exclusive design of 6.0 mm and 9.0 mm transducers can adapt to different people and have a wider application range. It can solve the problem of local precision sculpture more effectively
6.0 mm transducer for the chest, 9.0 mm transducer for the thigh, 13 mm transducer for the abdomen
6.0 mm probe is aimed at improving double chin with excellent effect
Why 7D HIFU?
Micro + Macro MMFU technology
7 cartridges
Patent 2.0mm cartridge
30,000 shots for each cartridge
Real pain-free HIFU
Long term results
| | |
| --- | --- |
| Product name | 7D HIFU machine |
| Technology | MMFU |
| Monitor | Brushless monitor |
| Display | 8.4 TFT true color touch screen |
| Frequency | 2/3/5/7Mhz |
| applicators | 2 applicators |
| Cartridges | 1.5/2.0/3.0/4.5/6.0/9.0/13mm |
| Cooling system | Air cooling |
| Power | 150W |
| Dot distance | 1 – 2mm |
| Energy density | 0.1-3J |
| Voltage | 100V-240V, 50Hz/60Hz |
| Packing size | 49cm * 40cm * 57cm |
| Gross weight | 17KG |
Spare parts List
| | | |
| --- | --- | --- |
| NO. | SPARE PARTS | Quantity (pcs) |
| 1 | Host | 1 |
| 2 | applicators | 2 |
| 3 | Power supply line | 1 |
| 4 | applicators holder | 2 |
| 5 | Cartridges | 7 |
| 6 | Fuse | 10 |
| 7 | Screw driver | 1 |
| 8 | User manual | 1 |
7D HIFU machine advantages & technology
7 depth of treatment cartridges
The 7D HIFU machine has 7 treatment cartridges for one machine. 1.5mm, 2.0mm, 3.0mm, 4.5mm, 6mm, 9mm and 13mm.
Application for each cartridges
| | | | | | | | |
| --- | --- | --- | --- | --- | --- | --- | --- |
| Depth | 1.5mm | 2.0mm | 3.0mm | 4.5mm | 6mm | 9mm | 13mm |
| Application | Forehead | Eyes | Fore head and cheeks | Cheeks and chin | Arms & Double Chin | Abdomen & Thighs | Buttocks & Abdomen |
Patent 2.0mm cartridges
The 7D HIFU is the only technology that designed a special 2.0mm cartridges for eyes surrounding treatment. The 2.0mm depth is optimal for the treatment near eyes, it is painless, more effective and safer than any of other cartridges.
Long lifetime shots
Compared to traditional 2D HIFU machines, 7D HIFU cartridges lifetime is the longest.
The lifetime for 1.5mm/2.0mm/3.0mm/4.5mm is 30,000 shots
The lifetime for 6mm/9mm/13mm cartridges is 20,000 shots
MMFU technology
Unlike other HIFU technology which uses high intensity focused ultrasound, 7D HIFU use MMFU, MMFY means Macro & Micro focused ultrasound. Micro focused ultrasound has a smaller focal point on the target area means Micro focused ultrasound treatment is less pain and more effective. HIFU technology was developed to treat cancers by using the heat energy of ultrasound. The heat is generated in the focus area by the transducer. Without affecting unintended areas or layers of tissue during treatment, MMFU-powered cartridges focus accurate beams of ultrasound energy into target areas of skin tissue for lifting and tightening the face, and subcutaneous fat layers to induce contractions and disposal of stubborn fat cells from the body.
7D HIFU treatment
7D HIFU treatment is the newest and the best technology compared to 2D, 3D or 4D HIFU treatment. 7D HIFU treatment stimulates the production of new collagen through ultrasound sound waves.
With this treatment you can treat:
Blurred jawlines
Nasolabial folds (folds between nose and corners of the mouth)
Sagging eyelids
Eyebrows
Double chin
Neck
Fine lines and wrinkles
Uneven complexion or texture of the skin
Large pores
Tightening of abdomen and upper arms
Thighs tightening and lifting
7D HIFU treatment results
We can say 7D HIFU ensures the results and safety. You will notice a tightening of the skin due to the shrinkage of the skin immediately after the treatment,. You will see the skin structure is smoother and the pores are finer. After this, the process of new collagen production begins.
As the 7D HIFU can work deeper to SMAS layer, the skin that has had a HIFU treatment will produce a lot of new collagen. The result is a gradual lifting effect of the skin. The skin will be smoother and firmer. Wrinkles are faded and gone. The skin is lifted in a natural way.
Often you can already achieve the desired result after 1-4 treatments.
Before 7D HIFU
Actually the 7D HIFU treatment do not have too much thing need to pay attention, we still to understand the risk and Contraindications before you considering about this treatment.
7D HIFU risk
Don't worry this technology is safe and has very few side effects, which include redness, bruising, swelling, tenderness, cramps, itching and numbness. The doctor will tell these point in advance to decrease your concern.
Contraindications for 7D HIFU
Pregnant women.
Person with heart disease, diabetes and hyperthyroidism.
People who has advanced cancer.
The person who has open wounds.
Areas with severe or cystic acne or with metal implants
Injection of botox in the past 3 months.
Prosthesis filled areas.
Has had laser or IPL treatment in the past month
Person with high blood pressure.
During 7D HIFU
When you are having the 7D HIFU treatment, the doctor will put the handpiece with the right cartridges on the target area. Then the handpiece will shoot shots which delivers energy to the treatment area. The procedure will be repeated and the doctor may change the cartridges according to the treatment area.
The condition in the skin is that the HIFU energy stimulate the production of new collagen. Immediately after the treatment, the lifting process is set in motion. This treatment works for six months and is therefore not immediately visible. The result is that your skin gradually tightens and is lifted. Long-term scientific research in America has shown that a clearly visible elevator could be seen in everyone. Both the face, neck, décolleté and the treated parts of the body were significantly strengthened and lifted.
After 7D HIFU
The 7D HIFU treatment do not have a downtime and you could resume to your normal life when your session is over. With this non-surgical and non-invasive treatment it does not require recovery. The discomfort in the treated area is slightly, but is otherwise not troublesome.
After the HIFU treatment, supply enough water and use moisturizing face masks every day in the first week and then twice a week in the subsequent period.
Don't use hot or cold water, use warm water to wash face in the first 10 days.
Stop swimming, sauna, Bikram Yoga, too much exercise, no smoking during the first week.
Not to expose the skin to sunlight or tanning beds.
Avoid other medical treatments, such as anti-aging, laser hair removal and pigment removal in the first period.
Stop eating dark color and spicy stimulation foods, eat more fruits and vegetables.
There may be slight redness on the skin after treatment, this is normal, apply some aloe vera gel or erythromycin ointment, the redness will disappear within 3-5 days.
A week before and after treatment, take some nano-collagen would improve the result of treatment.
7D HIFU treatment pricelist
| | | |
| --- | --- | --- |
| Treatment areas | Cartridges | Price (USD) |
| Cheeks | 3.0mm/4.5mm | $1,200 |
| Forehead | 1.5mm/2.0mm | $800 |
| Eyes | 2.0mm | $600 |
| Chin & Double Chin | 6mm | $800 |
| Neck | 4.5mm | $1,000 |
| Arms | 6mm/9mm | $1,000 |
| Thighs | 9mm/13mm | $1,200 |
| Abdomen | 9mm/13mm | $1,400 |
| Buttock | 13mm | $1,600 |
| Love handles | 6mm/9mm | $500 |
the biggest factory behind the Brands
VIVA concept technology is a high-tech enterprise devoted to R&D, producing and selling high-quality beauty machines include HIFU machines, diode laser machines, IPL machines, etc.
We are the factory behind the beauty brands. We have offer products and service for over 73 countries all over the world.
"Innovation", "aesthetics" and "technology" are the main principle of VIVA. We sincerely hope to offer best products and services for overseas customers.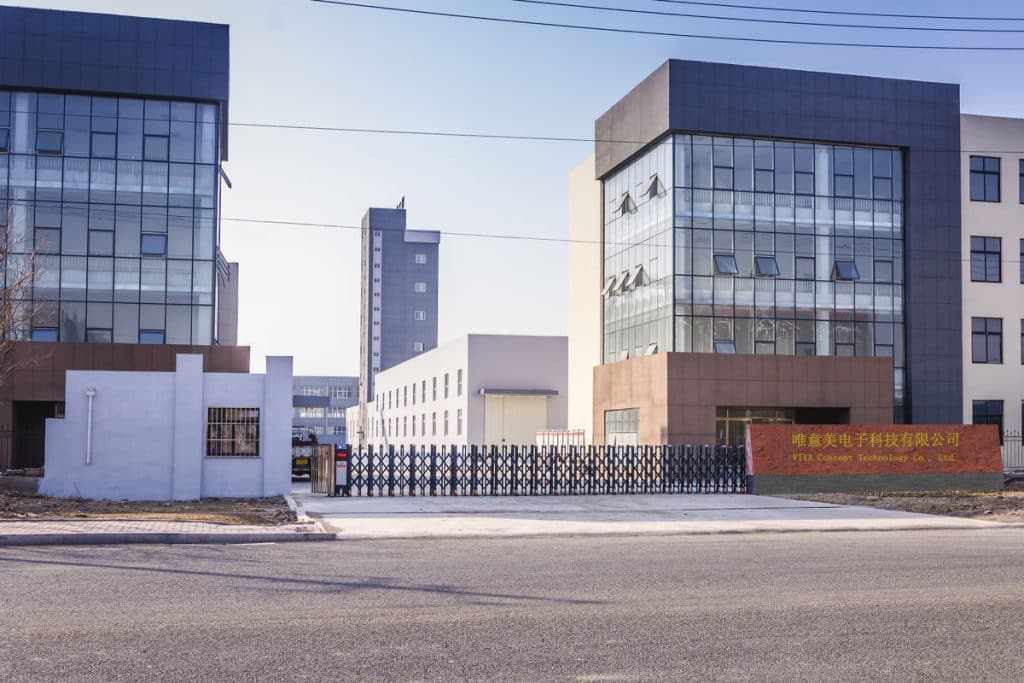 One-Stop Solutions
We provide one-stop solutions for spas, clinics, distributors and factories all over the world.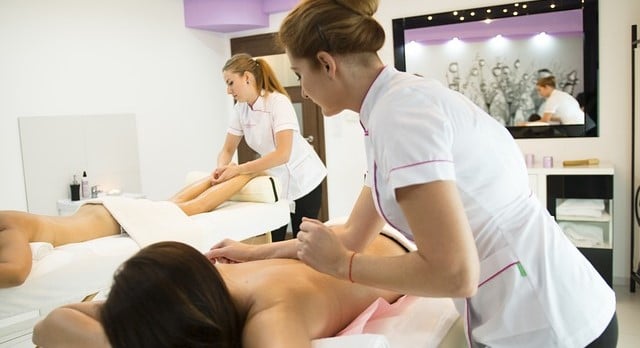 Solutions for spas and clinics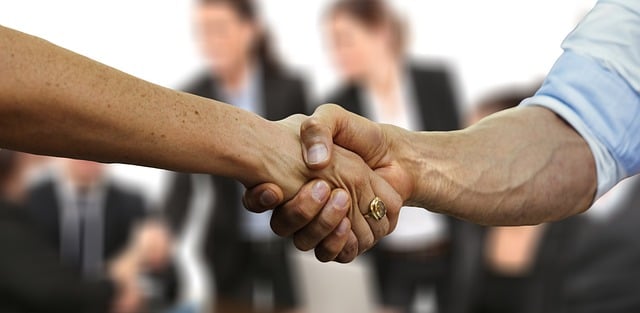 Solutions for distributors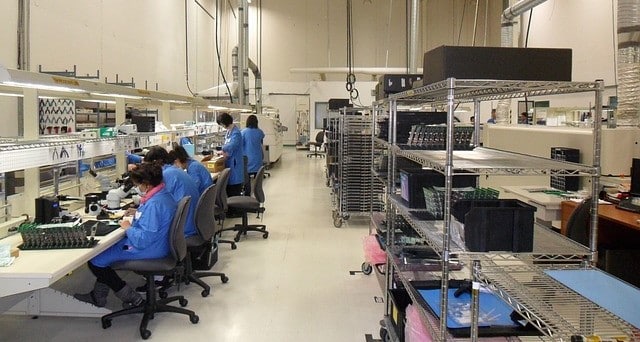 Solutions for Factories
Related Article
Certifications
As one of the leader beauty machine manufacturer in China, we have got the certifications according to different country rules. We have CE (Directive 93/42 EEC, EMC Directive 2014/30/EU, and LVD Directive 2014/35/EU), CFS, CFDA, RoHS (Directive 2011/65/EU) certification and even though the rules for Brazil Anvisa.
All the machines import from our factory are highly quality and safety guaranteed. What's more, we could also offer the training certification for spas and clinics which help their approval for using these professional beauty machines.