Ultraformer MPT machine
Ultraformer MPT machine is the newest HIFU technology for non-surgical and non-invasive facial and body treatments. The MPT is short for micro-pulsed technology and transfer of overlap energy to the treatment area with 25 times finer TCP. (TCP means Thermal coagulation point)The machine has 3 pcs of handpiece and 10 cartridges: 2 pcs of MMFU handpiece with 7 cartridges and 1 pcs of 360° circular handpice with 3 cartridges.
Ultraformer MPT treatment works on sagging, wrinkles, and all signs of aging. With this newest HIFU technology, it could remove wrinkles, lift the face, tighten the skin, removes the fat cell and shape your body, it is considered to be the latest HIFU technology and prolongs beauty and youth. The treatment delivers energy to the deep tissue layers, such as the SMAS (Superficial Musculoaponeurotic System) and the deep dermis, without causing damage to the skin's surface.
Ultraformer MPT (the 4th generation) is the latest generation of Ultraformer series. This new technology is designed to provide a safer and more efficient solution for skin rejuvenation. Compared to HIFU machines or the ultraformer III, Ultraformer MPT is the technology based on MMFU and can cure faster and more effectively. It has different energy output modes and depths, which can achieve multiple modes of treatment. With these new technologies, it brings many unique benefits to the treatment, as well as adding value to the users.
MPT=Micro-pulsed technology
Normal + Ultra + Circular + Ultra Circular totally 4 working modes
1.5mm/2.0mm/3.0mm/4.5mm/6mm/9mm/13mm cartridges for MMFU handle and 1.5mm/3.0mm/4.5mm for circular handle.
The lifetime of cartridges is 20,000 shots
100V to 240V voltage range, suitable for requirements all over the world
Ultra Booster Handpiece and Infinite Expendables.
More than 2 to 3 times faster transducers Eliminating transducer return time.
Fast, safe, painless and no downtime treatment.
Unique design, OEM/ODM requirements accepted
Professional factory, support selling only kits (without machine case) for foreigner factories.
We can offer the OEM/ODM services of our products. The product can be customized according to your personalized requirements, including the brand, label, painting colors, and packing box. Please offer your design documents or tell us your ideas and our R&D team will do the rest.
How does the ultraformer MPT machine work?
Ultraformer MPT is the newest HIFU technology which enhanced the MMFU(Micro & Macro focused Ultrasound) efficiency by dividing the TCP(Thermal coagulation point) generating method into micro-unit beyond the technology to create precise TCP quality. This efficient treatment works well on sagging, wrinkles and all signs of aging. The MPT is becoming the latest HIFU technology it prolong beauty and youth.
4 working modes
Normal mode + Micro Pulse mode + Circular mode + Micro circular mode
3 pcs handpiece
2 pcs MMFU handpiece + 1 pcs 360 circular handpiece
MMFU cartridges *7
Depth: 1.5mm/2.0mm/3.0mm/4.5mm/6.0mm/9mm/13mm
360 circular cartridges *3
Depth: 1.5mm/3.0mm/4.5mm
| | |
| --- | --- |
| Product name | Portable Ultraformer MPT machine |
| Technology | MMFU + Circular HIFU |
| Display | 10.4 TFT true color touch screen |
| Frequency | 2Mhz & 4MHZ & 5.5Mhz |
| Applicators | 3 applicators |
| Cartridges | 1.5/2.0/3.0/4.5/6.0/9.0/13mm for MMFU handle. 1.5/3.0/4.5mm for circular handle |
| Cooling system | Air cooling |
| Power | 650W |
| Working model | Normal + Ultra + Circular normal + Circular Ultra |
| Shots | 20,000 shots/per cartridge |
| Machine weight | 10KG |
| Voltage | 100V-240V, 50Hz/60Hz |
| Packing size | 60cm * 43cm * 57cm |
| Gross weight | 20KG |
Spare parts List
| | | |
| --- | --- | --- |
| NO. | SPARE PARTS | Quantity (pcs) |
| 1 | Host | 1 |
| 2 | applicators | 3 |
| 3 | Power supply line | 1 |
| 4 | applicators holder | 3 |
| 5 | Cartridges | 10 |
| 6 | Fuse | 10 |
| 7 | Screw driver | 1 |
| 8 | User manual | 1 |
Specifications for Ultraformer MPT handpiece
Specification for the 3 cartridges of Ultra Booster
| | | | |
| --- | --- | --- | --- |
| Depth | 1.5mm | 3.0mm | 4.5mm |
| Frequency | 7MHz | 7MHz | 4MHz |
| Working mode | MP Normal | MP Normal | MP Normal |
Specification for the 7 cartridges of upgrade 7D
| | | | | | | | |
| --- | --- | --- | --- | --- | --- | --- | --- |
| Depth | 1.5mm | 2.0mm | 3.0mm | 4.5mm | 6.0mm | 9.0mm | 13.00mm |
| Frequency | 7MHz | 5.5MHz | 7MHz | 4MHz | 2MHz | 2MHz | 2MHz |
| Working mode | MP Normal | MP Normal | MP Normal | MP Normal | MP Normal | MP Normal | MP Normal |
Before the treatment
Understanding Ultraformer MPT is ideal for treating a range of skin concerns, including fine lines and wrinkles, droopy eyelids, skin laxity, sagging skin, and dull and uneven skin tone. If you're concerned about any of these issues, you may be a good candidate for the treatment. Take a before photo to see the results after you take this treatment.
During the ultraformer MPT treatment
The doctor will select the treatment handpiece and cartridges first, then he will put the handpiece on the face, (ultrasound gel applied in advance) to start the treatment. The treatment cost around 40-60 minutes for the full face. Most people will notice an improvement after just one treatment, but the results may vary from person to person. It's important to avoid massage and other irritants for two weeks after the procedure and to use UV protection and moisturizer.
After the treatment
Different to other slower treatments, you could notice the results right away. The treatment stimulates the skin's natural collagen production, which can continue to improve for up to six months after the procedure. With proper aftercare and after a course of treatment under the advice of doctor, the benefits of Ultraformer MPT can last for about one year.
the biggest factory behind the Brands
VIVA concept technology is a high-tech enterprise devoted to R&D, producing and selling high-quality beauty machines include HIFU machines, diode laser machines, IPL machines, etc.
We are the factory behind the beauty brands. We have offer products and service for over 73 countries all over the world.
"Innovation", "aesthetics" and "technology" are the main principle of VIVA. We sincerely hope to offer best products and services for overseas customers.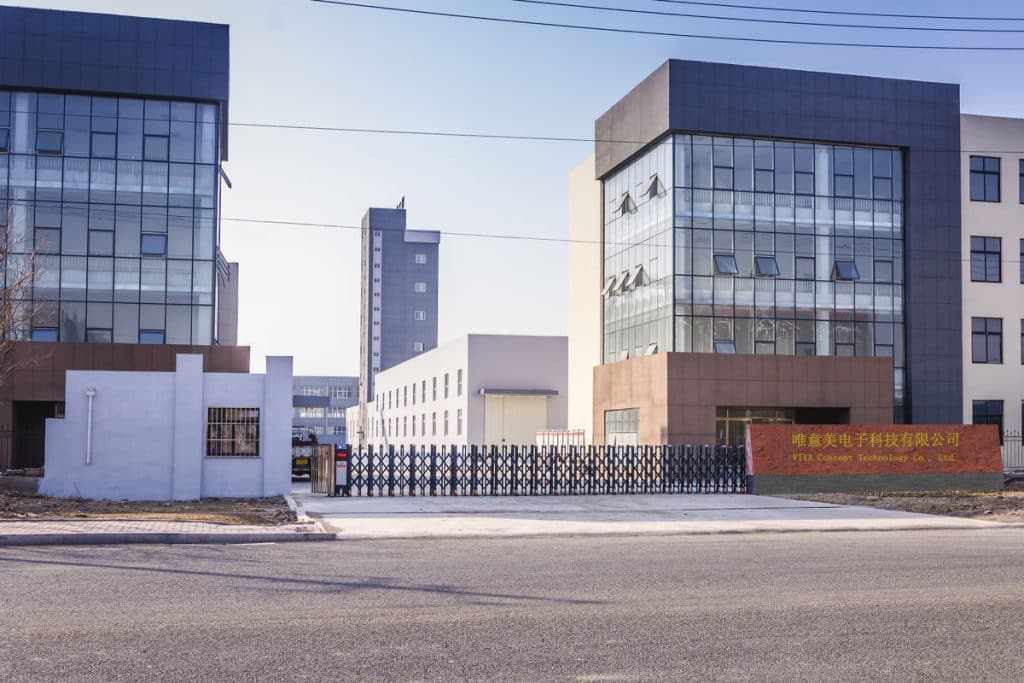 One-Stop Solutions
We provide one-stop solutions for spas, clinics, distributors and factories all over the world.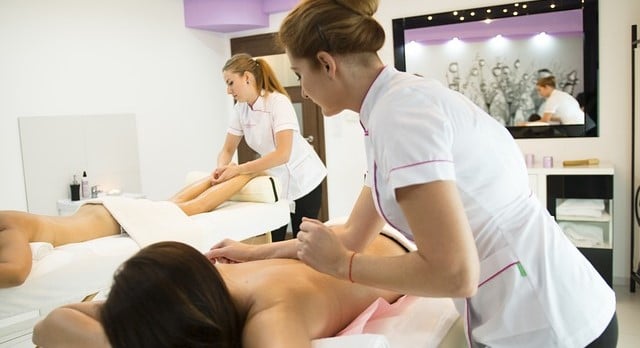 Solutions for spas and clinics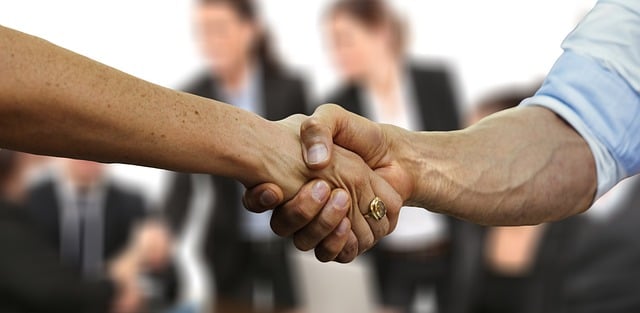 Solutions for distributors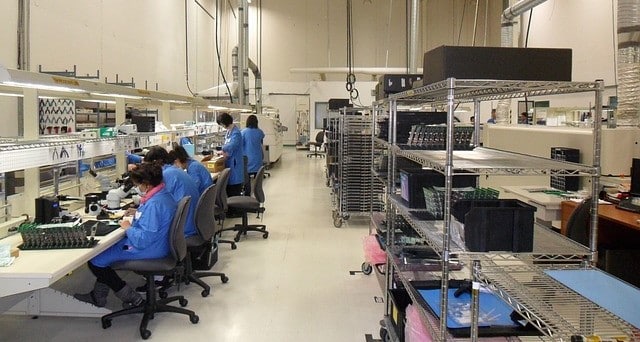 Solutions for Factories
Related Article
Certifications
As one of the leader beauty machine manufacturer in China, we have got the certifications according to different country rules. We have CE (Directive 93/42 EEC, EMC Directive 2014/30/EU, and LVD Directive 2014/35/EU), CFS, CFDA, RoHS (Directive 2011/65/EU) certification and even though the rules for Brazil Anvisa.
All the machines import from our factory are highly quality and safety guaranteed. What's more, we could also offer the training certification for spas and clinics which help their approval for using these professional beauty machines.