4D HIFU Machine
4D HIFU machine use innovative technology to treat skin tightening, facelift, wrinkle removal, non-surgical anti-aging, fat loss, and body slimming. 4D ( four-dimensions) represents: width + length + depth + 12 lines. The ultra 4D HIFU treatment focuses on skin lifting and body firming which can provide you a healthy and young looking appearance. HIFU treatment has become one of the most popular lifting treatments for the face, neck & body, without going through surgery. With only one session of 4D HIFU, you could achieve optimal results that will last up to 3-5 years.
HIFU stands for High-Intensity Focused Ultrasound, focusing on the skin 1.5mm-13mm (SAMAS layer) and is based on the hyperthermia lifting theory. High-intensity focused ultrasound energy stimulates thousands of hot condensation points, instantly generating temperatures of 60 to 75 degrees. This encourages cell renewal and fascial repair, resulting in lifting, tightening and smooth skin.
With a special transducer, the ultrasound energy was delivered to dermis and SMAS layer, creating thermal coagulation on the targeted tissue, but without any damage to the skins surface. After the 1st treatment, the skin starts to undergo a wound healing process, which stimulates synthesis and regeneration. Formation of new, shorter collagen fibres, provide a more long-term tightening on the skin, in comparison to other treatments available on the market.
4D HIFU has proven effective on the face, loss of jawline definition (jowls), double chins, sagging neck tissue and permanently destroying fat cells and tightening the treated skin for the body. The treatment has no downtime, and you can be back to your usual routine immediately.
12 lines HIFU shots, faster and painless treatment.
Deep penetration to SMAS layer, perfect results.
Not only work for the face but also for the whole body.
1.5mm/3.0mm/4.5mm/6mm/8mm/10mm/13mm/16mm cartridges optional.
Up to 10,000 or 20,000 shots for each cartridge, long lifetime.
100V to 240V voltage range, suitable for requirements all over the world
Non-invasive, Nonsurgical, no downtime and pain-free treatment
Quick treatment, 30 minutes for whole face lift and tightening.
Other applicators and technology options to add on the unit(7D, vaginal HIFU and liposonix)
Unique design, OEM/ODM requirements accepted
Professional factory, support selling only kits (without machine case) for foreign factories.
We can offer the OEM/ODM services of our products. The product can be customized according to your personalized requirements, including the brand, label, painting colors, and packing box. Please offer your design documents or tell us your ideas and our R&D team will do the rest.
How does the 4D HIFU machine work?
By delivering focused ultrasound energy to the skin's SMAS layer (typically used in cosmetic surgery), the 4D HIFU machine stimulates collagen production. 4D HIFU targets underlining skin levels including the muscle layer at the right energy and temperature to tighten, lift and smooth the face.
Meanwhile, the 4D procedure will not cut or damage the surface of the skin. It will lead more youthful looking for the body and face. A difference can be seen straight after the treatment with full results continuing up to 3-6 months as the body produces its own collagen.
HIFU for face
The procedure 4D HIFU with the latest technology is a non-invasive and non-surgical facelift. The applicator delivers focused ultrasound energy at precise depths and temperatures, the neocollagenesis will be initiated. Meanwhile, the surface of the skin will not be destroyed, which means the whole treatment is non-invasive.
The collagen regrowth process happened to replace the old and aging collagens with new and fresh collagens. The new collagen lifts and tightens the skin gradually and naturally.
HIFU for body
The Ultra 4D HIFU with the breakthrough clinic-approved technology has great reuslts for body firming and weight loss. The energy penetrates the skin to the fat cells without any damage to the skin. The energy works on the subcutaneous fat and brings excellent results for body slimming.
Why 4D HIFU?
4D HIFU is a 12 lines non-invasive and non-surgical treatment. The intense technology achieves amazing results and gives the best possible results to be seen without having surgery.
12 lines print HIFU, high efficiency
Safe, quick, fast and forever results
Low investment, high profit.
Directly contact working on the skin
Non-invasive and non-surgical
No Recovery time
Long term results
One-off treatment
What is 4D HIFU treatment?
4D HIFU is a non-surgical and non-invasive treatment for facelift and body sculpting. Based on concentrated ultrasound energy, the 4D HIFU handpiece targets the deep layers(SMAS) of the skin (the same layers addressed in cosmetic surgery), stimulating tissue rejuvenation and collagen production. 4D HIFU could shoot 12 lines points in 1 shot, while other HIFU machine could only shoot 1 line 1 shot. That means, 4D HIFU treatment speed is faster and covering area larger.
With 12 lines 4D HIFU technology, wrinkle will be removed without having to undergo the drastic and expensive measures, which are involved with going under the knife. Only 1 session ensures a great facelift and fat reduction results. 4D HIFU has proven effective on the face, loss of jawline definition (jowls), double chins, sagging neck tissue and permanently destroying fat cells and tightening the treated skin for the body. The treatment has no downtime, and you can be back to your usual routine immediately.
| | |
| --- | --- |
| Product name | 4D HIFU machine |
| Technology | 12 lines of HIFU technology |
| Display | 8.4 TFT true color touch screen |
| Frequency | 4MHZ & 7Mhz |
| Applicators | 1 applicator, 2 applicators optional |
| Cartridges | 1.5/3.0/4.5/6.0/8.0/10/13/16mm |
| Cooling system | Air cooling |
| Power | 150W |
| Dot distance | 1 – 2mm |
| Length | 5-25mm |
| Energy density | 0.1-3J |
| Voltage | 100V-240V, 50Hz/60Hz |
| Packing size | 45cm * 45cm * 49cm |
| Gross weight | 17KG |
Spare parts List
| | | |
| --- | --- | --- |
| NO. | SPARE PARTS | Quantity (pcs) |
| 1 | Host | 1 |
| 2 | applicators | 1 or 2 |
| 3 | Power supply line | 1 |
| 4 | applicators holder | 1 or 2 |
| 5 | Cartridges | 3 to 8 |
| 6 | Fuse | 10 |
| 7 | Screw driver | 1 |
| 8 | User manual | 1 |
4D HIFU advantages technology
12 lines per shot
The best thing for the 4D HIFU compared to other traditional HIFU is that 4D HIFU could shoot one 1 shot 12 lines, while other HIFU could only shoot 1 shot 1 line. The multiple lines HIFU could enhance the treatment speed and these 12 lines HIFU points could cover more facial and body areas, it save the treatment period and improve the facial lift experience.
Non-surgical facelift & body sculpting
4D HIFU is the advanced technology for non-invasive and non-surgical facial & body treatments. Unlike other invasive method, the 4D HIFU provide you an anti-aging and body shaping experience without under the surgical procedures. The 4D HIFU treatment has no downtime, people could resume to their normal life without a recovery time.
8 kinds of cartridges optional
While ultherapy or other 2D HIFU machines could only offer 3 or 5 types of cartridges, 4D HIFU handpiece equiped with 8 depth of cartridges. 1.5mm/3.0mm/4.5mm/6mm/8mm/10mm/13mm/16mm
Application of multiple 4D HIFU cartridges
With these multiple treatment cartridges, 4D HIFU could also most do all the area for face and body, including foreheads, eyes, cheeks, chin, double chin, chest, abdomen, arms, thighs and buttocks. With this tiny device, you could design all your treatments for facelift, wrinkle removal, anti-aging, arms & thighs lift, body sculpting and fat reduction.
| | | | | | | | | |
| --- | --- | --- | --- | --- | --- | --- | --- | --- |
| Cartridges | DS-1.5 | DS-3.0 | DS-4.5 | DS-6 | DS-8 | DS-10 | DS-13 | DS-16 |
| Frequency | 10Mhz | 7Mhz | 4Mhz | 4Mhz | 4Mhz | 4Mhz | 4Mhz | 4Mhz |
| Depth | 1.5mm | 1.5mm | 4.5mm | 6mm | 8mm | 10mm | 13mm | 16mm |
| Image depth | 0-8mm | 0-8mm | 0-8mm | 0-8mm | 0-8mm | 0-8mm | 0-8mm | 0-8mm |
| Length | 25mm | 25mm | 25mm | 25mm | 25mm | 25mm | 25mm | 25mm |
| Treatment area | Forehead, eyes | Chin, chest | Cheeks, neck | Double chin, arms | Abdomens, buttocks | Abdomens, buttocks | Thigh, buttocks | Buttocks |
| Effect | Epidermis | Dermis | SMAS | Work on fat | Work on fat | Work on fat | Work on fat | Work on fat |
Before and After photos
4D HIFU procedure
When you decide to take a non-surgical ultra 4D HIFU treatment, you should be aware of these points before, during and after the process.
Before 4D HIFU treatment
The first point is that you should avoid sun exposure and sunless tanning. The sun burned or tanned skin will not be treated as it has potential risk of side effects after treatment.
You should stop all skin irritants must (glycolic/ salicylic acids, benzoyl peroxide, retinol products such as Retin A, Tazorac, Triluma, Differin, and Vitamin C) on the area being treated Advise staff when taking antibiotics. Certain antibiotics (Tetracycline, Doxycycline) can make a patient photosensitive, therefore, treatment may not be able to done until two weeks after completion of antibiotic.
Stop smoking and drinking
Take a photo before to compare the results after the treatment.
During 4D HIFU treatment
When you start the 4D HIFU treatment it is important to let the doctor know if you have a history of cold sores/fever blisters PRIOR to treatment, so an antiviral medication can be prescribed. Treatment can not be done if you have an active cold sore or skin infection and will be rescheduled.
The doctor will do a cleanse then map out the treatment areas on your face or body.
We would apply the ultrasound gel and numbing on the treatment area.
The HIFU hand piece is pressed up against the skin with the start button activated and the doctor will adjust the suitable energy for the treatment.
A beeping warming sound will be heard as the focused ultrasound is administered.
A slight tingling feeling maybe felt and we can adjust the energy levels to ensure your comfort.
Once the shots are completed the hand piece is moved to the adjacent skin area.
Once all the skin area is treated the gel will be removed, skin maybe a little red, photos taken then you can return to normal activities
The treatment normally cost from 30 minutes to 60 minutes.
After 4D HIFU treatment
After the treatment, if you have take a before photo in advance, you can observe a subtle local lift, an improvement in skin texture brightening and an enhanced sense of firmness. The reults will last and more obvious after 1 month, an overall subtle lifting of the skin improved skin texture, firmer and smoother. The best results will be seen after 3 months, you will be amazing by the overall lift. The face will be firmer and the skin around the eyes will feel lifted and unfolded.
HIFU therapy targets the deep structural support layer of the skin. This in turn stimulates collagen rebuilding and regeneration to achieve the texture and reduce the sagging of skin. With proper care, the effects can last up to 12 1 to 3 years.
Post-treatment Instructions
Understand it is normal for the area treated to have redness and swelling.
Understand that for a blister or bruise maybe happened. If you develop a blister, a topical antibiotic ointment such as polysporin can be used twice daily until healed.
Put an ice pack should be avoided to maximize treatment results. No need to apply pain medication post treatment.
4D HIFU has no downtime and makeup can be applied immediately post treatment.
We suggest to do other facial treatment 1 month later such as carbon laser facial, IPL, Botox, Dysport, chemical peels, and dermal fillers
Avoid hot tubs, saunas, steam rooms and exercise post treatment. However, all other normal activity can be resumed.
A non-exfoliant cleaner and light moisturizer can be used the day of treatment. You can resume normal skin care the next day.
All skin irritants (glycolic/ salicylic acids, benzoyl peroxide, retinol products, or vitamin C) can be resumed 3 days post treatment.
An SPF 30 or higher with Zinc Oxide will be applied immediately post treatment. Please continue apply sunblock daily to maximize your results and minimize irritation.
A post procedure skin care regimen will be suggested by our staff to maximize and prolong your treatments and minimize complication.
the biggest factory behind the Brands
VIVA concept technology is a high-tech enterprise devoted to R&D, producing and selling high-quality beauty machines include HIFU machines, diode laser machines, IPL machines, etc.
We are the factory behind the beauty brands. We have offer products and service for over 73 countries all over the world.
"Innovation", "aesthetics" and "technology" are the main principle of VIVA. We sincerely hope to offer best products and services for overseas customers.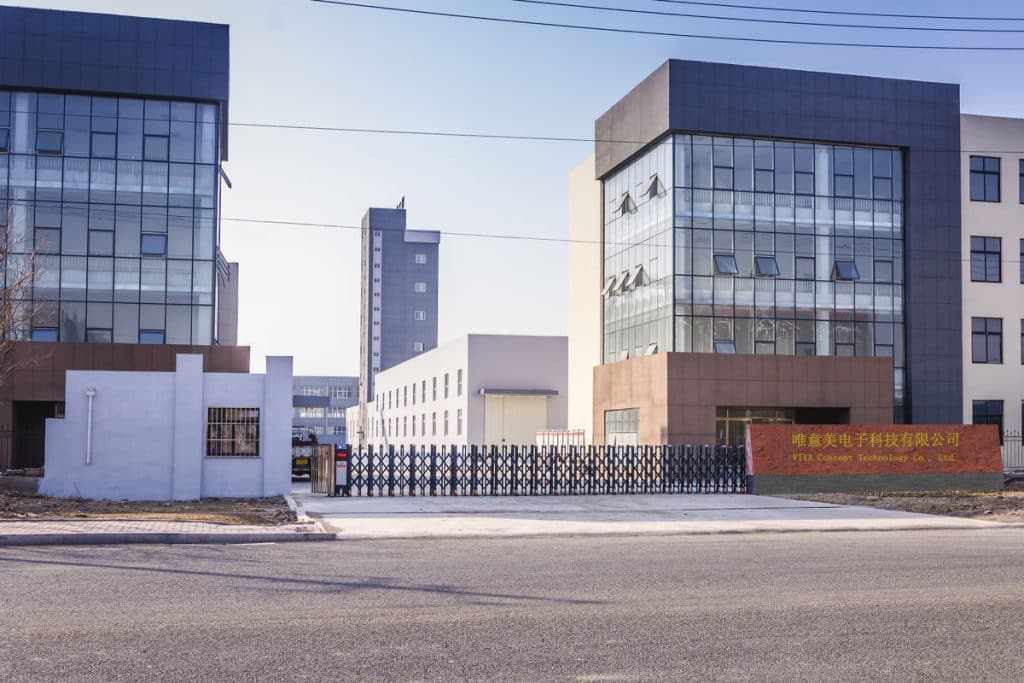 One-Stop Solutions
We provide one-stop solutions for spas, clinics, distributors and factories all over the world.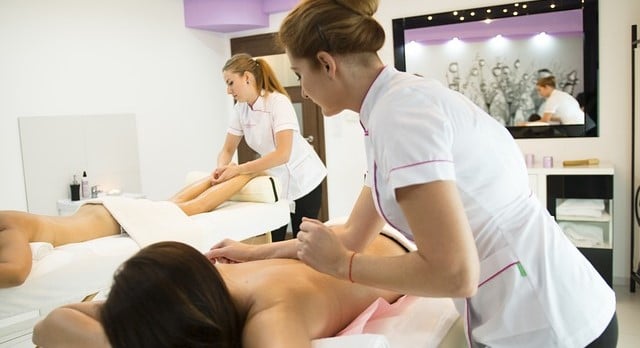 Solutions for spas and clinics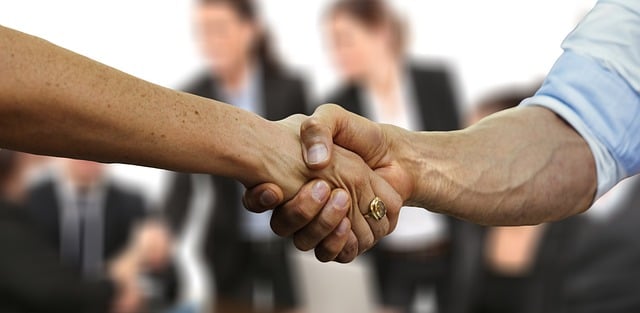 Solutions for distributors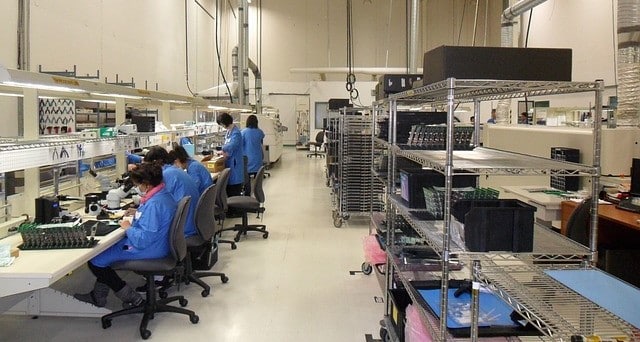 Solutions for Factories
Related Article
Certifications
As one of the leader beauty machine manufacturer in China, we have got the certifications according to different country rules. We have CE (Directive 93/42 EEC, EMC Directive 2014/30/EU, and LVD Directive 2014/35/EU), CFS, CFDA, RoHS (Directive 2011/65/EU) certification and even though the rules for Brazil Anvisa.
All the machines import from our factory are highly quality and safety guaranteed. What's more, we could also offer the training certification for spas and clinics which help their approval for using these professional beauty machines.