Liposonix machine
Liposonix machine is the new fat reduction technology that is completely non-surgical and non-invasive. LipoSonix uses focused ultrasound waves to remove fat cells selectively in the target areas permanently. The treatment has no recovery time, it is a little painful but not too much. The Liposonix treatments generally take 30 minutes to 60 minutes. the procedure will reduce fat cells by 1 to 3 inches after just 1 session.
The liposonix applicator delivers the heat to destroy the subcutaneous fat permanently and remove the fat. Liposonix technology directly stimulates collagen contraction and thickening and makes the skin as smooth as before. The treatment will lead the temperature to rise above 56° C in the subcutaneous fat layer under the skin. The damaged fat cells are then naturally processed and rejected by the body's immune system in several weeks.
576 points for each shot
520 shots for each cartridge
8mm, 13mm cartridges for standard, 6.0mm, 10mm, and 18 mm cartridges are optional.
ABS injection shell, high-quality device
100V to 240V voltage range, suitable for requirements all over the world
Non-invasive, Nonsurgical, no downtime and pain-free treatment
Results available after just 1 session
Other applicators and technology options to add on the unit(7D, vaginal HIFU, and 4D)
Unique design, OEM/ODM requirements accepted
Professional factory, support selling only kits (without machine case) for foreign factories.
We can offer the OEM/ODM services of our products. The product can be customized according to your personalized requirements, including the brand, label, painting colors, and packing box. Please offer your design documents or tell us your ideas and our R&D team will do the rest.
What is Liposonix treatment?
Liposonix is based on the HIFU(high intensity focused ultrasound) technology, but enhance the results in the body fat reduction and weight loss. Different to facial HIFU technology, Liposonix cartridge is much larger which can target a bigger body area and transfer the HIFU energy deeper to the fat layer. (13mm). The shots for each liposonix cartridge is 576 points which could done the body sculpting treatment in a very short time.
Liposonix is a non-invasive fat loss treatment that uses high intensity focused ultrasound energy to break down fatty tissue, which is then naturally eliminated from the body. Similar to Coolsculpting, HIFU kills off fat cells in an affected region, avoiding any burns or trauma to the surrounding cells. The treatment applies an applicator to kill off stubborn fats for the purpose of toning and sculpting your body.
High intensity focused ultrasound Liposonix fat loss therapy is a best option for: Stubborn fats around abdomen, arms, thighs and buttocks. For Liposonix treatments, the most suitable candidate is an individual with a body mass index (BMI) of under thirty. Liposonix can help reduce cellulite, saddlebags and love handles, as well as localized fat in the abdomen, thighs, waist, etc. A proper consultation with a dermatologist is required to assess whether you are an ideal candidate for this procedure.
How does the Liposonix machine work?
Liposonix machine uses High-Intensity Focused Ultrasound (HIFU) technology to cause the death of fat cells safely and effectively. The cartridges (8mm and 13mm) focused the ultrasound energy of LipoSonix at 1-2 cm under the surface of the skin. The applicator creates a double tissue response resulting in the destruction of targeted fat as well as the contraction of collagen in the treatment area.
Meanwhile, the treatment will not lead to any burns or damage to the other tissues and makes the treatment more comfortable. The metabolized contents (triglyceride, fatty acid) of cells will excrete outside the body automatically through blood circulation and lymphatic drainage without harm to the human body.
The fat cells are destroyed by the HIFU, resulting in an average 4-5 cm (1.5-2 inches) reduction in waist size for a one-hour treatment procedure.
Why Liposonix?
Liposonix is an advanced technology for non-surgical fat reduction treatments. The technology is based on HIFU and has much more effective results compared to other treatments.
8mm and 13mm 2 depths cartridges
Bigger cartridges that HIFU, more efficient
Low investment, high profit.
Directly contact working on the skin
Non-invasive and non-surgical treatment
No Recovery time
Long term results
One-off treatment
Fast treatment time
| | |
| --- | --- |
| Product name | Liposonix machine |
| Technology | High intensity ultrasound |
| Display | 10.4 TFT true color touch screen |
| Frequency | 4MHZ & 7Mhz |
| Applicators | 1 applicator |
| Cartridges | 6.0/8.0/10/13/18mm |
| Cooling system | Air cooling |
| Power | 500W |
| Points | 576 points |
| Shots | 520 shots |
| Energy density | 30-75J/cm |
| Voltage | 100V-240V, 50Hz/60Hz |
| Packing size | 78cm * 67cm * 124cm |
| Gross weight | 58KG |
Spare parts List
| | | |
| --- | --- | --- |
| NO. | SPARE PARTS | Quantity (pcs) |
| 1 | Host | 1 |
| 2 | applicators | 1 |
| 3 | Power supply line | 1 |
| 4 | applicators holder | 1 |
| 5 | Cartridges | 2 |
| 6 | Fuse | 10 |
| 7 | Screw driver | 1 |
| 8 | User manual | 1 |
Liposonix Advantages & technologies
Deepest Penetration body sculpting technology
For traditional HIFU or RF technology, the penetration is limited. For example, Facial HIFU only works on the facial layer or SMAS layer, it could not reach good results on body slimming. RF technology for fat reduction only penetrate a little bit and do not kill the fat cells, RF only shrinks the size of the fat cells. Liposonix is the only HIFU technology which can target fat cell layers up to 13mm, liposonix kills the fat cell and the number of your fat cells will be decreased.
0.8cm and 1.3cm dual cartridges
The liposonix offers 2 types of treatment cartridges: 0.8cm and 1.3cm. 0.8cm is often to use on less fat persons or targets on the arms and legs. In other words, the 0.8cm Liposonix cartridge is designed for thin person who is looking for a beautiful body and muscle shape. While 1.3cm, the most often used cartridges are for the real fat person and have excellent results on abdomens and buttocks.
High-efficiency treatment cartridges
The cartridges of Liposonix have unique advantages which traditional HIFU cartridges cannot compare.
Larger: Liposonix cartridges are much larger than HIFU cartridges. It means Liposonix cartridges can cover on a bigger body real than HIFU.
More points: Each shot of Liposonix cartridges can be at 576 points (24 rays * 24 points/each ray)which is higher efficiency. The shots of each cartridge is 525 shots.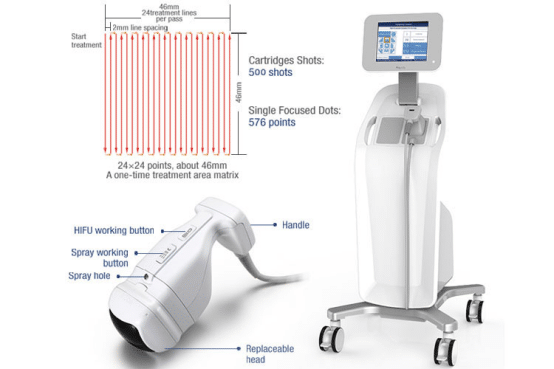 Adjustable treatment shapes
No matter whether facial HIFU, coolsculpting, EMS body sculpting, or RF, the treatment area shape is not adjustable. For liposonix machines, the treatment area shape is adjustable. The liposonix offers the shapes: Triangle, Square, half-square, square but inner has a circle area cannot be treated. With these shapes, you could do fat reduction procedure more precisely.
For example, you could use square shape for normal body area, half-square and triangle shape for smaller or edge area treatment. For the square but inner has a circle shape, it could used to do "belly button" area.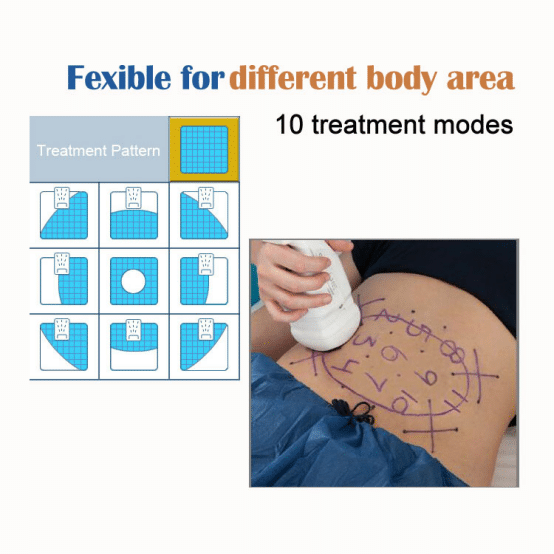 Non-invasive and non-surgical fat reduction
Unlike other Invasive or minimally-invasive fat reduction procedures, such as liposuction, typically carry certain surgical risks and are associated with significant post-treatment recovery downtime. Liposonix is the only FDA-approved high-intensity focused ultrasound technology for fat reduction and body sculpting. The study has shown that ate least 1 to 3-inch fat will be removed after the liposonix procedure. The treatment is effective, safe and without downtime. People could back to their normal life soon after the treatment.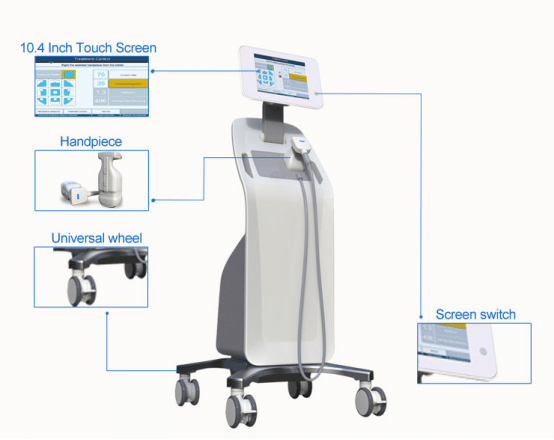 Liposonix procedure
When you consider to start a Liposonix procedure, we suggest you pay attention to follow points
Before Liposonix non-surgical fat reduction treatment
When you make up your mind for a Liposonix treatment, you could prepare to following points. Below are the Liposonix pre-treatment instructions and answer any questions that you may have.
Don't smoke before undergoing treatment to promote better healing. Smoking will affect the healing time, so stop smoking is important.
Put on comfortable clothing as you will be in the office for approximately 2 hours.
In order to increase your comfort, the doctors will assess and determine what pain management, if any, is necessary for you.
Don't take the drugs such as aspirin, certain anti-inflammatory drugs and some herbal medications that can cause increased bleeding.
Considering the type of procedure to be performed, hydration is very important before and after treatment for safe recovery.
Nonsurgical fat reduction is usually performed on an outpatient basis. Be sure to arrange for someone to drive you home after treatment and stay with you at least the first night following treatment.
Pay attention to your blood pressure and health condition.
Don't be nervous, liposonix is a safe, non-surgical procedure without any downtime.
Arrange a ride home after your treatment. This is a must if you are planning to take pain medication prior to your treatment.
Take Pre-treatment photos and measurements, so you will know how many inches you the body will be reduced.
During the Liposonix-what can I expect?
The liposonix treatment will make you feel prickling, heat, and tingling sensations. Some treatment sites will be more sensitive than others, but don't worry, be comfortable and relaxed. During Liposonix, the doctor will give you some medication to help relieve your anxiety and pain. After you have received the medication, the doctor will put the head of the Liposonix system around the area to be treated. The Liposonix energy from the treatment head is focused 1-2 cm below the skin surface to prevent burns or trauma to the skin. The HIFU energy kills the fat cells. This treatment cost around 30 to 60 minutes for 1 session.
Patients will typically back to their daily activities immediately after the procedure due to the "0" downtime needed. The liposonix procedure will help you to lose about 1.5 to 2 inches in waist circumference after just one treatment, depending on the extent of the area treated. This translates to a difference of up to one clothing size. Liposonix is used to treat love handles and fats around the abdomen. It is a non-invasive treatment that is approved by the FDA and CE, making it safe for those who wish to target specific areas of their body. Mild bruising during the first few weeks after the treatment is the potential side effects.
Post-care after Liposonix treatment
There is no special post-care to be pay attention, but you should know that a panty girdle worn for 48 hours post-treatment may minimize bruising and discomfort. It is highly recommended that patients continue with a healthy diet and exercise routine after the treatment, as the remaining fat cells can still grow.
How much does Liposonix cost?
The cost of liposonix ranges according to the treatment areas. Below is the Liposonix treatment suggest pricelist.
| | |
| --- | --- |
| Treatment area | Suggest treatment price |
| Arms | $1,500-$1,750 |
| Thighs | $2,700-$3,000 |
| Love handles | $1,600-$1,800 |
| Abdomen | $2,700-$3,000 |
| Buttocks | $2,200-$2,400 |
| Flanks | $1,500-$1,750 |
| Hips | $2,200-$2,400 |
the biggest factory behind the Brands
VIVA concept technology is a high-tech enterprise devoted to R&D, producing and selling high-quality beauty machines include HIFU machines, diode laser machines, IPL machines, etc.
We are the factory behind the beauty brands. We have offer products and service for over 73 countries all over the world.
"Innovation", "aesthetics" and "technology" are the main principle of VIVA. We sincerely hope to offer best products and services for overseas customers.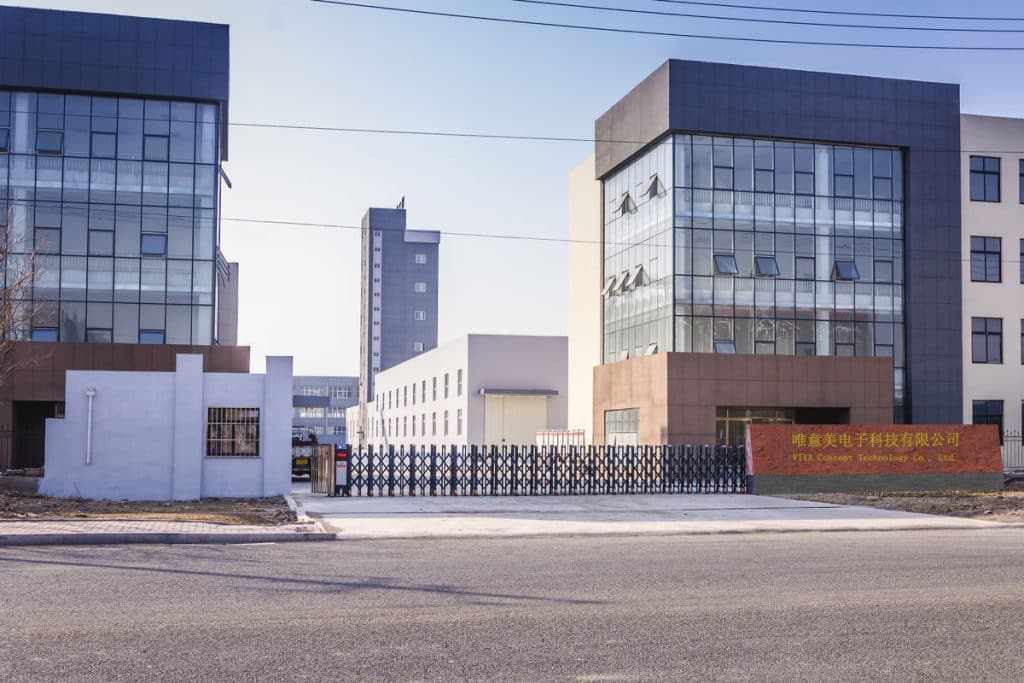 One-Stop Solutions
We provide one-stop solutions for spas, clinics, distributors and factories all over the world.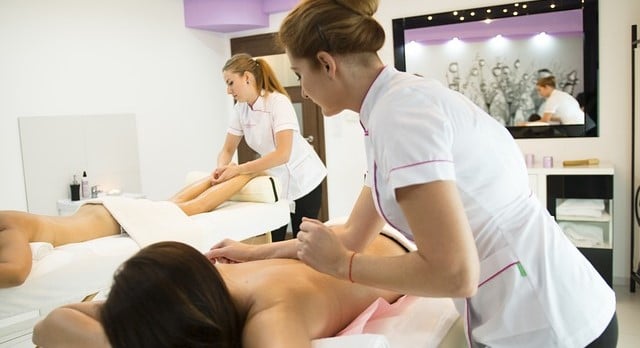 Solutions for spas and clinics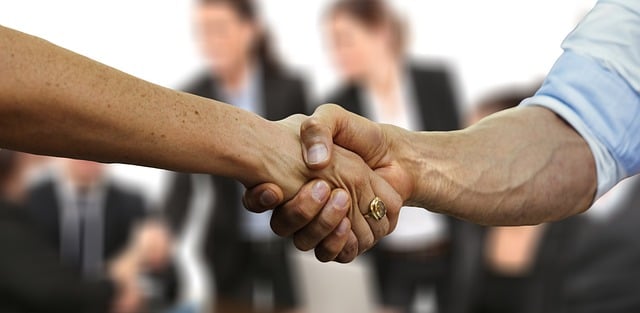 Solutions for distributors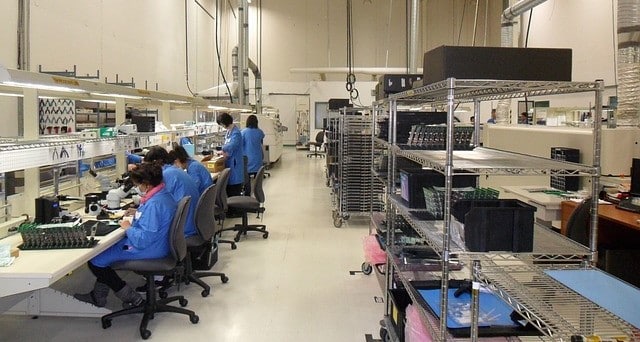 Solutions for Factories
Related Article
Certifications
As one of the leader beauty machine manufacturer in China, we have got the certifications according to different country rules. We have CE (Directive 93/42 EEC, EMC Directive 2014/30/EU, and LVD Directive 2014/35/EU), CFS, CFDA, RoHS (Directive 2011/65/EU) certification and even though the rules for Brazil Anvisa.
All the machines import from our factory are highly quality and safety guaranteed. What's more, we could also offer the training certification for spas and clinics which help their approval for using these professional beauty machines.