skin tightening hifu facial machine
HIFU Facial Machine is the breakthrough FDA cleared machine for face lifting, skin rejuvenation, wrinkle removal and anti-aging. The machine employs ultrasound technology to lift and tighten the skin on the face and remains one of the most effective non-surgical and non-invasive treatments to give you a V-shaped face. HIFU is a CE-approved, non-invasive treatment to tighten and lift the face, neck, chin and brow.
The procedure improves lines and wrinkles on the upper chest as well. The technology called High-Intensity Focused Ultrasound, commonly known as HIFU, is a technological breakthrough, offering people a non-invasive option for a surgical facelift. This FDA-approved treatment is typically used as a preventative measure to delay signs of aging. This treatment can provide noticeable results, offering improvements that can make a patient's face look and feel younger. Ultherapy can be tailored precisely to your customized needs and desired skin goals. Treatment areas include:
Cheeks, Brow, Forehead and Eye bag area
Double chin (jowls) and Neck
Upper chest
Arms and Thighs
Abdomens and Buttocks
The first non-invasive HIFU technology for facelift and body firming
Deep penetration to SMAS layer, perfect results.
1.5mm/3.0mm/4.5mm/8mm/13mm cartridges optional.
Up to 10,000 shots for each cartridge, long lifetime.
100V to 240V voltage range, suitable for requirements all over the world
Non-invasive, Non-surgical, no downtime and pain-free treatment
A single treatment brings amazing results.
Other applicators and technology options to add on the unit(7D, vaginal HIFU and liposonix)
Unique design, OEM/ODM requirements accepted
Professional factory, support selling only kits (without machine case) for foreign factories.
We can offer the OEM/ODM services of our products. The product can be customized according to your personalized requirements, including the brand, label, painting colors, and packing box. Please offer your design documents or tell us your ideas and our R&D team will do the rest.
How does the hIFU facial machine work?
HIFU Facial Machine uses micro-focused ultrasound to create a thermal effect below the skin. It induces the body's own process to grow fresh and new collagen. Unlike RF and lasers, the ultherapy machine delivers heat and energy to a surface of the skin through —targeting only the right amount at the right depths and the right temperature.
Collagen works to give skin its youthfulness by keeping it tight and toned. Due to aging, collagen breaks down, and the result is a loss of skin strength and elasticity. The proven results of Ultherapy are clear, appearing over 2 or 3 months as new collagen works to lift skin on the neck, chin, and brow—as well as smooth skin on the upper chest. Results may improve over the following 3 to6 months and can last a year or more.
What is the difference between Ultherapy and HIFU?
Ultherapy is used to treat the face and upper chest, whereas HIFU targets the face and body, and HIFU can not only use on the face but also the body. HIFU and Ultherapy are all safe and effective treatments, for patients looking to maintain their skin and delay signs of aging. All the two treatments are non-invasive with their main focus being skin tightening, by penetrating deep layers of the skin.
Ultherapy
Ultherapy is the only device that has been approved by US-FDA for skin lifting and tightening. With the high standard testing and clinical demonstration when it comes to safety and efficacy, this affirms that Ultherapy is both very safe and effective. In addition, there are also multiple clinical studies done on the treatment, and more than 1,750,000 treatments done worldwide so patients can be fully assured of the safety and results.
Ultherapy, is the only HIFU machine with real-time ultrasound imaging. This is the same technology the doctor use to check on the foetus of pregnant ladies. This advanced visualisation technology allows aesthetics doctor to accurately visualize the layers of skin tissue that is being targeted when performing the treatment. With this, your doctor can accurately deliver ultrasound energy to the correct layers to ensure effective results are constantly attained.
Ultherapy uses MFU(micro-focused ultrasound) while HIFU is high intensity focused ultrasound, which is sharply focused, leaving surrounding areas unaffected. Ultherapy®is designed to target and deliver focused energy to a specific skin layer.
HIFU
HIFU is standing for High Intensity Focused Ultrasound (HIFU), a professional machine delivers energy used for skin lifting and tightening. There are various technology available in the market including – Ultherapy, Ultraformer, 4D HIFU, 7D HIFU, liposonix HIFU and more. Not only for eyes, faces and necks, HIFU treats areas of the body such as the thighs, the abdomen, and arms.
HIFU uses a high intensity focused ultrasound technology with ultrasound waves passing through connective tissues to create heat and damage at a deep level in the skin. When there is damage, our bodies fight automatically to try to rejuvenate themselves. This stimulates new collagen production which helps in creating tighter and more youthful-looking skin.
Comparison for HIFU and Ultherapy
| | |
| --- | --- |
| Ultherapy | HIFU |
| MFU(micro-focused ultrasound) technology | High intensity focus ultrasound technology |
| Uses real-time imaging (DeepSEE™ technology) to see the layers being targeted and deliver the ultrasound energy to the right layer | No real-time imaging; |
| 1.5mm/3.0mm/4.5mm treatment cartridges | 1.5mm/2.0mm/3.0mm/4.5mm/6mm/9mm/13mm treatment cartridges |
| Treatment area From face to upper chest | Treatment area: Face, necks, arms, thighs, abdomen and buttocks |
| FDA approval | CE approved |
| 1 session can help improve mild facial laxity and sagging | Need multiple sessions to enhance the results |
Both methods apply specialised heat energy to stimulate the production of collagen. The optimal temperature for stimulating collagen production ranges between 60°C and 70°C.
Why Ultherapy HIFU?
Ultherapy HIFU is a clinical proved technology that is applied to non-surgical and non-invasive facelifts and body firming.
FDA and CE-approved technology
Low investment, high profit.
Directly contact working on the skin
Non-invasive and non-surgical
No Recovery time
Long term results
No anesthetic
Fast treatment time
| | |
| --- | --- |
| Product name | HIFU facial machine |
| Technology | micro-focused ultrasound technology |
| Display | 8.4 TFT true color touch screen |
| Frequency | 4MHZ & 7Mhz |
| Applicators | 1 applicator |
| Cartridges | 1.5/3.0/4.5/6.0/8.0/13mm |
| Cooling system | Air cooling |
| Power | 150W |
| Dot distance | 1 – 2mm |
| Length | 5-25mm |
| Energy density | 0.1-3J |
| Voltage | 100V-240V, 50Hz/60Hz |
| Packing size | 42cm * 40cm * 43cm |
| Gross weight | 15KG |
Spare parts List
| | | |
| --- | --- | --- |
| NO. | SPARE PARTS | Quantity (pcs) |
| 1 | Host | 1 |
| 2 | applicators | 1 |
| 3 | Power supply line | 1 |
| 4 | applicators holder | 1 |
| 5 | Cartridges | 5 |
| 6 | Fuse | 10 |
| 7 | Screw driver | 1 |
| 8 | User manual | 1 |
HIFU facial machine Advantages & technologies
Non-surgical and non-invasive ultrasound technology
The HIFU facial machine use MFU micro-focused ultrasound technology which targets on face and body. Unlike other skin tightening technology, it is a totally non-surgical treatment. The patient could resume to their normal life at once after each treatment. The result is long term and only a single session gives a great treatment results. The HIFU ultherapy machine could treat from face to upper chest.
CE approved technology
Strictly speaking only Ultherapy is FDA-cleared to non-invasively lift skin on the neck, under the chin, and on the brow—and also improve lines and wrinkles. Besides our HIFU machine now got CE results which could safely used in European countries.
5 depth cartridges
The HIFU ultherapy HIFU machine offers 5 treatment cartridges. 1.5mm, 3.0mm, 4.5mm, 8mm and 13mm. 1.5mm cartridge is for super-facial treatments, 3.0mm is for dermis treatments while 4.5mm could target on the SMAS layer. The 8mm and 13mm cartridges are the ones for body sculpting and fat reduction including arms, double chin, Thighs, abdomens and buttocks.
Real HIFU cartridges
The real HIFU cartridges energy is strong and could penetrate under SMAS layer, while the fake HIFU cartridges is weak power and could not penetrate deeply. See our real HIFU cartridges could easily penetrate the Acrylic board.
the biggest factory behind the Brands
VIVA concept technology is a high-tech enterprise devoted to R&D, producing and selling high-quality beauty machines include HIFU machines, diode laser machines, IPL machines, etc.
We are the factory behind the beauty brands. We have offer products and service for over 73 countries all over the world.
"Innovation", "aesthetics" and "technology" are the main principle of VIVA. We sincerely hope to offer best products and services for overseas customers.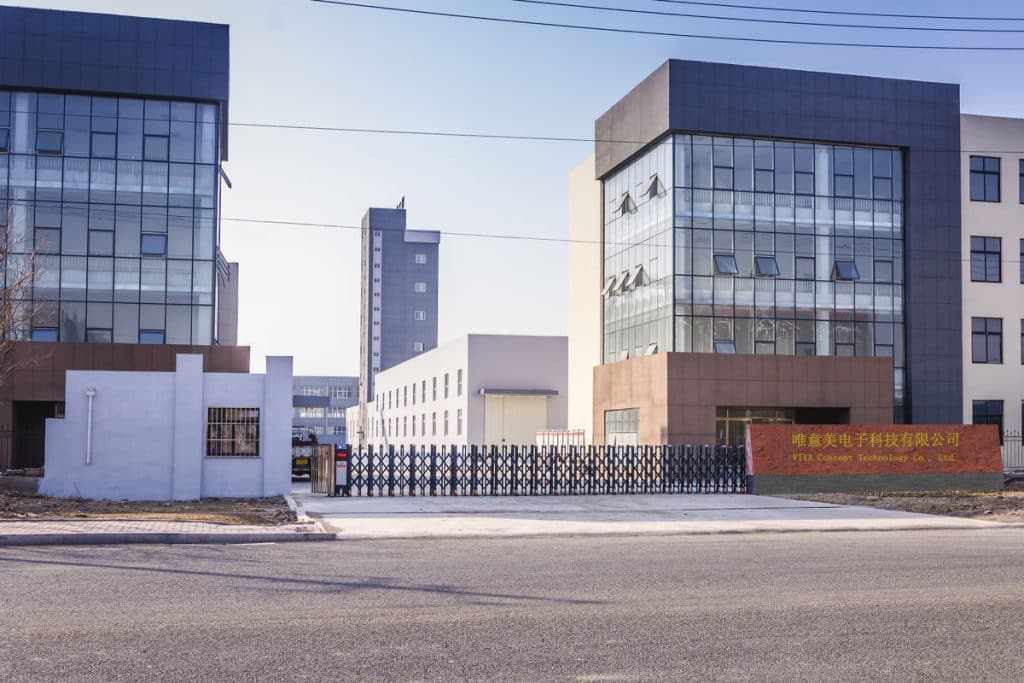 One-Stop Solutions
We provide one-stop solutions for spas, clinics, distributors and factories all over the world.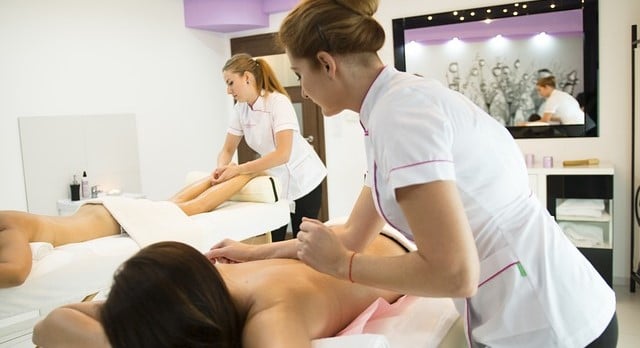 Solutions for spas and clinics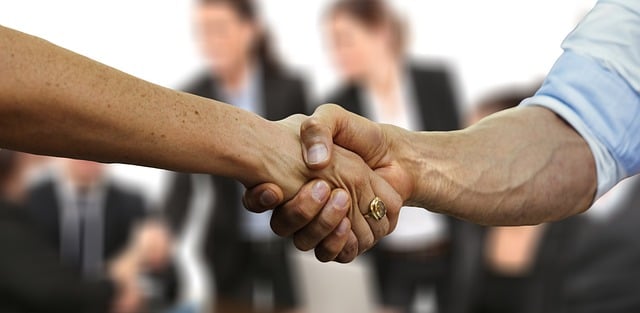 Solutions for distributors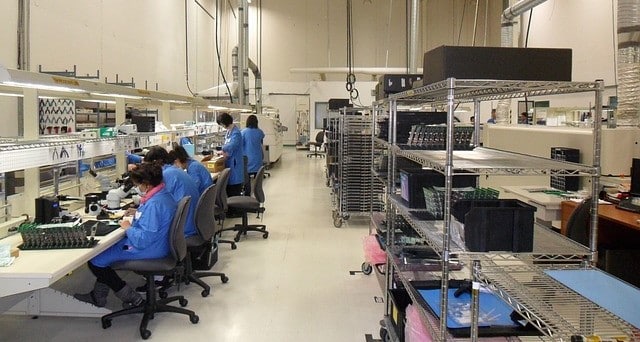 Solutions for Factories
Related Article
Certifications
As one of the leader beauty machine manufacturer in China, we have got the certifications according to different country rules. We have CE (Directive 93/42 EEC, EMC Directive 2014/30/EU, and LVD Directive 2014/35/EU), CFS, CFDA, RoHS (Directive 2011/65/EU) certification and even though the rules for Brazil Anvisa.
All the machines import from our factory are highly quality and safety guaranteed. What's more, we could also offer the training certification for spas and clinics which help their approval for using these professional beauty machines.