3D HIFU Machine
3D HIFU machine is a new technology with high intensity Focused Ultrasound which is efficient for collagen regrowth. Compare to traditional HIFU, 3D HIFU could print 11 lines in 1 shot. Traditional skin rejuvenating or tightening treatments and cosmetic surgery are highly invasive and has large risks of injury and side effects that many people would prefer to avoid. The 3D HIFU Machine machine is a wonderful alternative which will provide better results with fewer side effects. The non-surgical 11 lines 3D HIFU machine will help to lift your skin leaving you with a more natural, youthful appearance. The three-dimension HIFU is a real non-invasive and non-surgical treatment for facelifts, tightening, wrinkle removal, anti-aging, body fat loss, body slimming and etc.
Based on HIFU technology, also named as high intensity focused ultrasound treatments, which are targeting the treatments for loose skin, sagging skin, sagging jawline, droopy eyelids, eyebrows, aging neck and décolletage. With over 55 years experience of in ultrasound being used in the medical field, HIFU has been established as well-tolerated and effective in clinical studies and in more than 800,000 treatments in the world.
HIFU 3D machine is easy to use and will help improve the outer look of clients of all ages. With 11 lines per shot, 3D HIFU treatment is much faster and really painless. The study has shown that the 3D treatment has enhanced at least 20% efficiency of the treatment results. HIFU stimulates collagen production by delivering focused ultrasound energy to non-surgically lift and tighten the skin's foundation layer without cutting or disrupting the surface of the skin. 3D HIFU has enhanced the speed of HIFU treatments which could print 11 lines in 1 shots. In other words, the 3D HIFU treatment is much more accurate and the results far exceed those of the manual HIFU machines.
11 lines HIFU shots, faster and painless treatment.
Deep penetration to SMAS layer, perfect results.
Not only work for the face but also for the whole body.
1.5mm/3.0mm/4.5mm/6mm/8mm/10mm/13mm/16mm cartridges optional.
Up to 10,000 or 20,000 shots for each cartridge, long lifetime.
100V to 240V voltage range, suitable for requirements all over the world
Non-invasive, Nonsurgical, no downtime and pain-free treatment
Quick treatment, 30 minutes for whole face lift and tightening.
Other applicators and technology options to add on the unit(7D, vaginal HIFU and liposonix)
Unique design, OEM/ODM requirements accepted
Professional factory, support selling only kits (without machine case) for foreign factories.
We can offer the OEM/ODM services of our products. The product can be customized according to your personalized requirements, including the brand, label, painting colors, and packing box. Please offer your design documents or tell us your ideas and our R&D team will do the rest.
How does the 3D HIFU machine work?
3D HIFU machine (11 lines) adopts high-intensity focused ultrasound to create thermal coagulation zones at 3 different depths. (1.5mm, 3.0mm, and 4.5mm). Wound healing response results in the formation of new collagen. HIFU uses focused ultrasound energy to target the layers of skin just below the surface. Collagen is a protein that improves the skin's structure, so the skin in this area becomes tighter and firmer. As it all happens below the skin's surface, there's no damage to the top layers.
The ultrasound energy causes the tissue to heat up rapidly. Once the cells in the targeted area reach a certain temperature, they experience cellular damage. Applied ultrasound energy causes the skin tissue cells to heat up quickly. At 60C, the ultrasound damages the cells and stimulates them to produce more collagen.
HIFU for Body is the advanced technology that delivers 11 lines of focused energy at a depth of 13mm & 8mm. The controlled thermal effect leads to the break of the targeted fat cells.
3D HIFU for face
By delivering highly focused acoustic energy below the skin's surface, 3D HIFU treatment induces cellular friction within the molecules, leading to accurate, target-point heating. The produces heat and thermal injury at a focal point within the skin tissue and brings thermal coagulation zones at 3 different depths (1.5mm, 3.0mm and 4.5mm). Thus skin's surface will not be damaged.
Delivering this focused energy to the dermal tissue causes immediate trauma to the treatment zone which then promotes heating, immediate contraction and collagen stimulation. The healing process works over approximately 180 days, stimulating long-term tissue repair and leading to further lifting and tightening.
The SMAS layer (superficial muscular aponeurotic system) is also targeted during the treatment and is composed of collagen and elastin fibers, similar to those of the dermal tissue, and when treated, gives a long-lasting tightening effect.
3D HIFU for body
HIFU body principle is similar to HIFU for the face. By using highly focused acoustic energy to create target-point heating, The effect creates a focal point of energy, explosive adipocytes at 13mm to temperatures of 60-65°C. Exposing the fat cells to these high temperatures for 1-second causes rapid cell death by coagulative necrosis.
Why 3D HIFU?
3D HIFU is an 11 lines safe and fast lift treatments. The powerful technology achieves amazing results and gives the best possible results to be seen without having surgery.
11 lines print HIFU, high efficiency
A complete solution for both face, neck, breast and body.
Low investment, high profit.
Directly contact working on the skin
Non-invasive and non-surgical
No Recovery
Long term results
One off treatment
Fast treatment time
| | |
| --- | --- |
| Product name | 3D HIFU machine |
| Technology | 11 lines HIFU technology |
| Display | 8.4 TFT true color touch screen |
| Frequency | 4MHZ & 7Mhz |
| Applicators | 1 applicator, 2 applicators optional |
| Cartridges | 1.5/3.0/4.5/6.0/8.0/10/13/16mm |
| Cooling system | Air cooling |
| Power | 150W |
| Dot distance | 1 – 2mm |
| Length | 5-25mm |
| Energy density | 0.1-3J |
| Voltage | 100V-240V, 50Hz/60Hz |
| Packing size | 45cm * 45cm * 49cm |
| Gross weight | 17KG |
Spare parts List
| | | |
| --- | --- | --- |
| NO. | SPARE PARTS | Quantity (pcs) |
| 1 | Host | 1 |
| 2 | applicators | 1 or 2 |
| 3 | Power supply line | 1 |
| 4 | applicators holder | 1 or 2 |
| 5 | Cartridges | 3 to 8 |
| 6 | Fuse | 10 |
| 7 | Screw driver | 1 |
| 8 | User manual | 1 |
3D HIFU advantages
The non-surgical 3D HIFU machine has more benefits compared to traditional HIFU or other surgical technologies.
| | | |
| --- | --- | --- |
| Traditional HIFU | 3D HIFU | Surgical facelift machines |
| Non-invasive and Non-surgical | Non-invasive and Non-surgical | Invasive with high risk |
| 1 shots 1 line | 11 shots 1 line fast treatment | By needles or other surgical methods |
| Lifetime of cartridge: 10,000 shots | Lifetime of cartridge: 20,000 shots | By consumable needles |
| A little pain but can be tolerate | Pain-free | 1 shot 1 line |
| Long term results | Long term results | Need more treatments to enhance the results |
3D HIFU procedure
When you decide to take a non-surgical 3D HIFU treatment, you should be aware of these points before, during and after the process.
Before 3D HIFU treatment
As the patients do not have experience with the HIFU treatments, we recommend you consult with one of the doctors who can provide the 3D HIFU treatments. The doctor will evaluate synthesizing your medical history and aesthetic goals should be completed. This is an important thing to decide the best course of action for your aesthetic needs, determine what treatment is best for your skin type, and prepare you for what is to come.
In preparation, the doctor will ask you if you have taken or applied abstain or any harsh medications (such as Accutane or Retinol), so as to avoid the occurrence of negative side effects.
The doctor may also ask that you abstain from taking blood-thinners or non-steroidal anti-inflammatory medications (such as alcoholic drinks, Ibuprofen, Aspirin, Advil, Aleve, Fish Oil, Vitamin E, and others) to lower the risk of post-procedure bruising.
Another point is that avoid direct sun exposure for about a week or 2 prior to treatment. The treatment area will be examined by our skilled and knowledgeable practitioner before treatment, and the doctor will take before and after pictures for comparison purposes and kept in your profile. Once examined, the treatment area will be prepared by being cleaned with antiseptics, and a topical BLT (Benzocaine, Lidocaine, Tetracaine) numbing agent will be applied to sit for 30 minutes.
During 3D HIFU treatment
During treatment, the doctor will select the treatment cartridges according to the body area. 3D HIFU offers 1.5mm/3.0mm/4.5mm for facial skin tightening and facelift treatment. 6mm/10mm/16mm cartridges for body slimming and fat reduction treatments.
Both you and the treatment provider should be equipped with the appropriate eye-wear before proceeding. Next, the doctor will begin to gently place the HIFU handpiece over targeted treatment areas and begin zapping, stopping to occasionally allow your skin to take a break from the heat of the ultrasound energy. The treatment time is from around 30 to 60 minutes.
In the end, the doctor will put an ice pack for clients to apply until they get home, in order to minimize pain and swelling.
After 3D HIFU treatment
Due to the high intensity ultrasound energy working its magic below the skin(Dermis or SMAS layer), revealing signs of treatment beyond some redness and minor swelling (that would subside within hours) will not be visible post-HIFU. There is almost no recovery time as it is non-invasive and regular daily activities may be resumed immediately, although clients must be aware that their skin will be sensitive and certain precautions must be taken to avoid any complications. Clients should should refrain from direct sun exposure to treated areas for about 2-4 weeks, and diligently apply a strong SPF at all times.
the biggest factory behind the Brands
VIVA concept technology is a high-tech enterprise devoted to R&D, producing and selling high-quality beauty machines include HIFU machines, diode laser machines, IPL machines, etc.
We are the factory behind the beauty brands. We have offer products and service for over 73 countries all over the world.
"Innovation", "aesthetics" and "technology" are the main principle of VIVA. We sincerely hope to offer best products and services for overseas customers.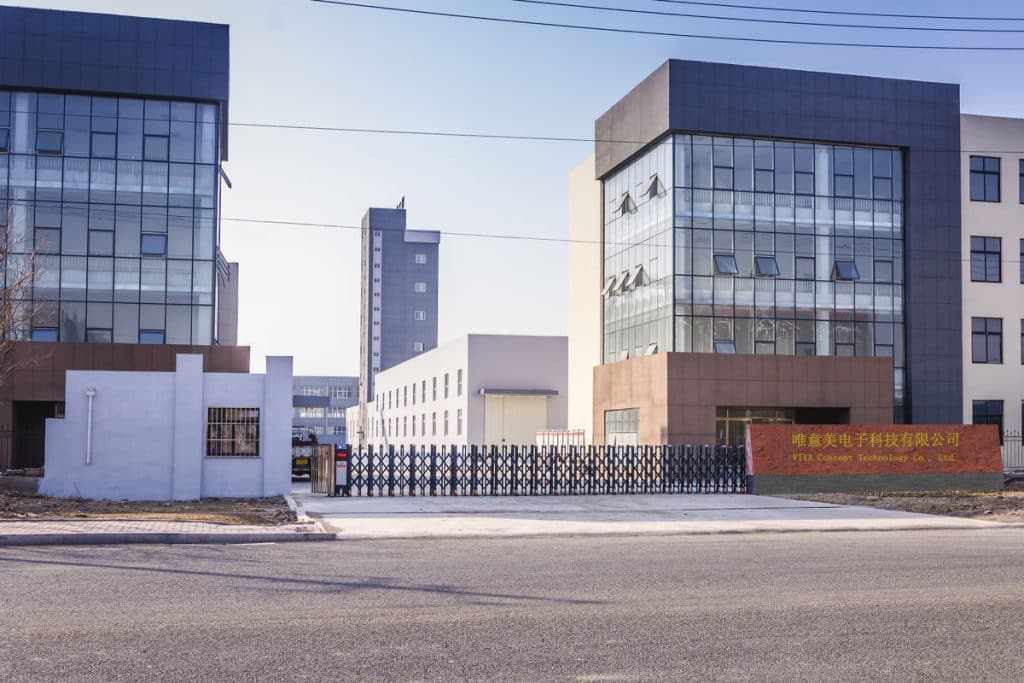 One-Stop Solutions
We provide one-stop solutions for spas, clinics, distributors and factories all over the world.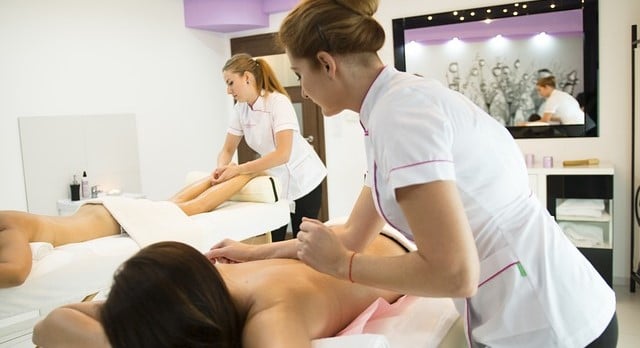 Solutions for spas and clinics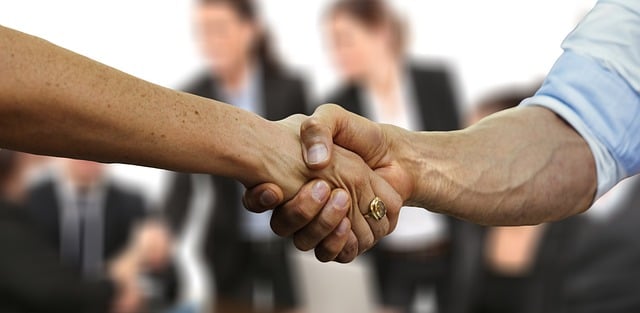 Solutions for distributors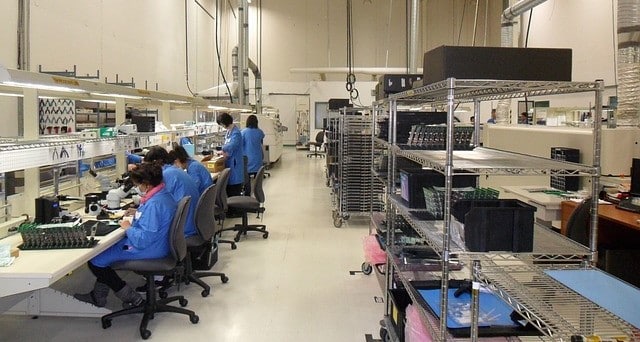 Solutions for Factories
Related Article
Certifications
As one of the leader beauty machine manufacturer in China, we have got the certifications according to different country rules. We have CE (Directive 93/42 EEC, EMC Directive 2014/30/EU, and LVD Directive 2014/35/EU), CFS, CFDA, RoHS (Directive 2011/65/EU) certification and even though the rules for Brazil Anvisa.
All the machines import from our factory are highly quality and safety guaranteed. What's more, we could also offer the training certification for spas and clinics which help their approval for using these professional beauty machines.